22nd Sunday in Ordinary Time
Note the Dates
We will have the meeting of all the liturgical volunteers (music ministry, Eucharistic ministers, Lectors/readers, Acolytes/altar servers and Sacristans) on
Wednesday 8th September 2021 evening 6.30pm in the church hall.
Next PPC meeting has been scheduled for Thursday 9th September 2021 evening 7pm.
Healing and Reconciliation webinar series
We're sharing links to a two-part webinar series. It's a brief reflection on the history of the residential schools and the Truth and Reconciliation Commission and the long road towards Healing and Reconciliation. This educational video is presented by His Grace, as well as Metis Deacon John Brown, Cardinal Thomas Collins - the Archbishop of Toronto - and Neil McCarthy, the director of communications for the Toronto Archdiocese.
Link on CAEDM: https://caedm.ca/PastoralScene/entryid/904/video-healing-reconciliation-part-1
Part 1 link on YouTube: https://www.youtube.com/watch?v=aJiNGHZBrY4
Part 2 link on YouTube: https://www.youtube.com/watch?v=peV6Cf4MAos
Tour to Italy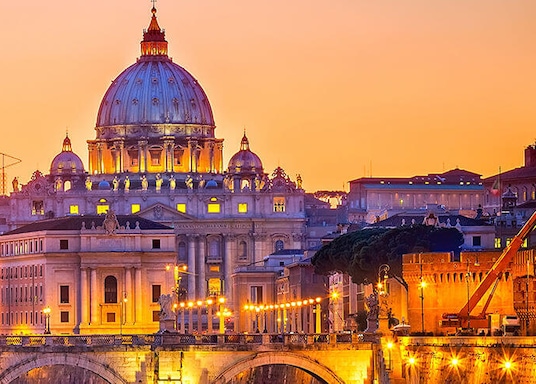 Our Parish will organise a tour to Italy (Venice, Padua, Milan, Turin, Assisi and Rome) from April 24th 2022 to May 5th. Kindly check the

attached document

for more details. If interested, please contact Fr. Raja immediatly. Kindly spread the word to your friends and family.
Last date to sign in August 31st.
St. John Bosco KofC 50/50 Raffle Fundraiser
Tickets will be on sale until August 30th
Please share the website information for Raffle with your relatives, friends, and on social media
I encourage you al
l to share the news of our fundraiser as much as possible.
The website for the raffle is
www.rafflebox.ca/raffle/koc10986
Not Sure What to Do after High School?
Earn Your Fully Accredited BA with Newman Theological College!
Newman Theological College's rigorous Bachelor of Arts degree in Catholic Studies equips graduates to succeed in any vocation or career and serves as a gateway to future service in education, business, law, government, journalism, medicine, ministry, homemaking, and more.
Earn Your Fully Accredited BA in 3 Years
Enjoy Small Classes and a Catholic Community
Sing Sacred Music
Paint Icons
Socratic, Great Books Seminars
Enrollment is open until August 16, 2021. Email admissions@newman.edu or visit www.newman.edu/BACath for more information.
Kindly note
There are still

church photo directories and family photos

to be picked up.

There are

photos of Confirmation candidates

from both this year and last year that have not yet been picked up.

Please pick these up after mass or during our office hours.

For donations to our church: you may use pre-authorized payments (please fill out application form), E-transfer to

stjohnbosco.edm@caedm.ca

, or use envelopes.

For those using envelopes, please remember to use your assigned envelopes whenever possible. If you use a blank envelope or one from the church, please make sure you put your name and/or envelope number on it.

If you do not, we will not be able to record your donation and you will not receive the tax credit.

If you miss a week, you do not need to send in all of the envelopes for the missed weeks. We do not keep track of donations by week. Please put your entire donation into one envelope and throw out any unused ones.

Please make sure that we have your correct address on file for tax receipts. Let us know if you have moved.

Please do not use old envelopes, as an old number may have been deleted from our system or assigned to someone else.

There are still envelopes for this year that have not been picked up. If you did not get your envelopes for this year (2021) please pick them up after mass or during our office hours.

If you would like to start using envelopes, please call the office.

If you are new to our parish or have not formally registered, please do so. We want to keep our parish list current and make sure that you receive all of our communications. Don't miss out on what is happening in your parish community! There are important dates coming up for social events and registration for the sacraments. Please update your contact information if you have moved or changed your email address.