Welcome
I'll keep it short and sweet this month as there is a wealth of information in this bulletin!

A few statistics reflecting on the year that was
84 new projects (YTD) contracted with a value of $8.9million
1251 research outputs
78 HDR completions

However you chose to spend the holidays, please stay safe and I will see you all in 2022 to see what that brings!


Warm Regards,
Jason White
New EOI process in CRM – Information for Supervisors


The Expression of Interest (EOI) process for prospective HDR candidates has been moved into the CRM system (Microsoft – Dynamics). This brings about a streamlined line process for stakeholders, with a fully online form for students to use, removing the PDF form and issues associated with this form. It now has a workflow to support the process for reviewers and approvers.

If academic supervisors are asked to provide feedback on an application, they will need to jump into the CRM system. An email will be sent to the potential supervisor with links to the EOI request within the CRM system. To support this process we have developed a Supervisor EOI User Guide, which can be found under the Forms and Guides webpage (Forms and guides - Research (csu.edu.au)).

Having this EOI process within the CRM, will allow the EOI request to be tracked and recorded, so that data can be gathered to see what the EOI applicants are interested in (course and faculty), the number of applications received and the number approved or declined. We will also be able to see how many of these EOI are converted into students coming into the HDR courses.
Online Project Request Form


Available from 6 December 2021

The new Online Project Request Form will be available for researchers from 6 December 2021.

The Project Request Form is fully integrated with 'My Research' and provides many benefits, including full online approval workflow, database information to access, full tracking availability, and the ability to monitor the approval workflow.

Due to the time of year and current transitions occurring in the Research Portfolio, the Notice to Submit will also remain as acceptable until 31 January. During this period, Research Grant staff will be providing support to Researchers and Research Managers who wish to use the Project Request Form.

If you are anticipating submitting a grant application during December 2021 and January 2022, please contact the Grants Team at research@csu.edu.au or phone 02 6933 2578 to arrange support for commencing the form. Contacts for staff can also be located at Our People.

Top Researcher in his Field of Research
Sharing the terrific news that Acting Head of School of Information and Communication Studies- Associate Professor Hamid Jamali has been recognised via The Australian's 2021 Research magazine as the top researcher in his field of research (Library and Information Science).

The recognition is based on the number of citations for papers published in the top 20 journals in each field over the past five years. The report showcases the top researcher and institution across 250 fields of research.

Article link.

Congratulations Hamid on achieving this terrific recognition in one of the Faculty of Arts and Education's (& University's) key Fields of Research and Teaching.

Making Microsoft Word More User-Friendly
Charles Sturt's research editor Mark Filmer reviews two software tools that will improve your experience of using Microsoft Word.
Love it or hate it, Microsoft Word is part of most people's professional lives. If you are writing anything other than an email, you will probably be using Word.

I've never been a big fan of Word, partly because I use an Apple computer at home and the Mac version of Word has always been clunky. By that I mean slow and not as aesthetically pleasing or customisable as the Windows version. (There are some extensions that are not available for the Mac version, as most developers focus on the more popular Windows version.)

However, the Windows version of Word is solid and fast. I've come to like using it for the proofreading and editing work I do. Microsoft has optimised Word to run on Windows, so it is much faster and easier to use on a PC than a Mac. It also has a much more aesthetically pleasing user interface on Windows.

Irrespective of which platform you use, there are several tools I've discovered over the years that make Word more efficient and user-friendly. Two of these tools are PopClip (for the Mac version of Word) and Pantherbar (for the Windows version).

These utilities essentially do the same thing. They operate in the background and take up virtually no space or memory. They are automatically triggered when you use the mouse to highlight some text in Word. When you do this, a small menu pops up, giving you the option to perform a range of tasks. The great thing about both applications is that the popup menu is fully customisable. PopClip has more than 200 extensions and Pantherbar has more than 80.

Examples of the plug-ins include making the selected text all caps, changing it to lower case, sentence case, or title case, inserting quote marks or brackets (round or square) at each end of the selected text, doing a dictionary search of the selected word, and searching the text in Google or Wikipedia. Pantherbar has a plug-in that allows you to select a reference and then check it in Google Scholar. (There is no equivalent plug-in for PopClip at this stage.) I've found this one particularly handy.

You might think this sounds a bit gimmicky. After all, how difficult is it to do your own search of Google Scholar? Of course, it's not difficult. But the plug-in saves you several keystrokes and time. If you use Word and these tools regularly, you will simplify your workflow and save time.

Both applications are unobtrusive and run flawlessly. There offer free versions to try, but the full versions (allowing you to fully customise the apps) are paid (though relatively cheap) applications.

PopClip for Mac (pilotmoon.com) AUD $15 for the full version
Pantherbar – Quick actions for selected text (pantherbar-app.com) US $5 for the full version

In next month's newsletter, I'll review another time-saving utility that you can use in Word, and every other application.
New Grant Writing Toolkit folder:
Risk Management Planning
All projects have risks that have the potential to impact their quality, cost or completion. One of the best ways to address risk in your project is to develop a risk management plan.
Some funders will require a risk management plan as part of the grant application (and may or may not provide a template for this). However, even if funders don't require it, developing a risk management plan before you start your project can help you avoid issues down the track.
The new folder called 'Risk Management Planning' contains a range of resources and examples to help you address risk in your research project.
To access the CSU Grant Writing Toolkit:
Log into Interact2.
In 'Organization Search', enter: Grant Writing Resources
Hover over the name of the Organization site (O-Grant_Writing_Resources) and a downward arrow will appear. Click the arrow and then select 'Enrol'.
Click 'Submit' and then 'OK'. You'll be taken directly to the Toolkit.
If you have any questions about the Toolkit please don't hesitate to contact Dr Lisa Limbrick, Grant Development Officer,
llimbrick@csu.edu.au
.
Grant Writing Support
You can access grant writing support from the moment you have your first draft written.
Just send your draft application through and the Grant Development Officer can review it and offer feedback before you submit it.
Visit the
Research
website for further information.
If you have any questions about grant writing support, please don't hesitate to contact Dr Lisa Limbrick, Grant Development Officer,
llimbrick@csu.edu.au
.
Shut Up & Write! Summer Edition



Shut Up & Write! will be taking a well-earned break from Monday 13 December 2021 until Friday 7 January 2022.

Your last opportunities to join SUW! this year will be:

Monday 6 December 10am–12pm
Tuesday 7 December 2pm–4pm
Wednesday 8 December 7pm–9pm
Thursday 9 December 10am–12pm
Saturday 11 December 2pm–5pm

Special January sessions will be running on the following dates:

Monday 10 January 10am–1pm
Saturday 15 January 2pm–5pm
Monday 17 January 10am–1pm
Monday 24 January 10am–1pm
Saturday 29 January 2pm–5pm
Monday 31 January 10am–1pm

Regular SUW! sessions will begin again from Monday 7 February.

Join via the links in the Research PD Calendar: https://research.csu.edu.au/research-support/professional-development/calendar

Save the date!
Monday 23–Friday 27 May 2022
'Beyond the Doctoral Degree'
Sustainable Development Goals

.
Doing our bit for the environment: Charles Sturt's report against the Sustainable Development Goals

As the events and outcomes of COP26 in Glasgow unfolded, we were reminded of some of the challenges that we face as an international community. The COP26 summit brought 40 countries together to accelerate action towards the goals of the Paris Agreement and UN Framework Convention on Climate Change. Basically, these parties join forces to stress the importance of doing more for the future of the globe.





Sustainability is one of the very foundations of Charles Sturt University. That is why the university has released its inaugural report against the 17 UN Sustainable Development Goals (SDGs).

The SDGs provide our global blueprint to build prosperity while protecting the planet. Charles Sturt is a signatory to the University Commitment to the SDGs and is committed to lead by example. Research directed by Charles Sturt graduates is one way the university hopes to achieve its SDGs.

Inside the covers of Charles Sturt's SDG Report, you will find a diverse range of case studies showcasing how Charles Sturt is contributing to ending poverty, protecting the planet, and improving the lives and prospects of individuals and communities.




Professor Michael Friend, Deputy Vice-Chancellor Research, said, "It's very pleasing to be associated with the release of this report. These case studies provide concrete examples of how Charles Sturt continues to drive regional outcomes with global impact".

"Examples range from our role in providing sector-leading participation in tertiary education among Indigenous Australians and other underrepresented individuals within our community, to improving access to quality healthcare in regional Australia, and supporting industry and communities to be better prepared in the face of a changing climate".

"This is the very kind of impact that motivates me and my colleagues to excel as educators, researchers and community leaders. Our role in progressing the SDGs aligns very much with our purpose as an institution and we will continue to work hard to actively collaborate with others to deliver on these goals".

Take a closer look at the SDG Report.

Library Lowdown
Read and Publish – Make your Articles Open Access

Charles Sturt is currently signing Read & Publish agreements. Through these agreements you can publish Open Access articles in the journals covered by these agreements, you don't need to pay any Article Processing Charges (APCs). These agreements will start in January 2022.

List of Charles Sturt University's Read & Publish agreements: Where to Publish Guide or Open Access Publishing Guides.

You can always ask for help from us!


The Library's online training sessions

Here are our upcoming training sessions in December:
We Wish You a Happy Christmas
and
Happy New Year
2022 Researcher Development Training Calendar


Over the coming weeks you will notice sessions for 2022 appear on the PD calendar. We are continuing to work through securing presenters, and locking in dates, and will update the calendar progressively.

If there is anything you would like to see on the calendar, or if there is a topic you would like to present, we would love to hear from you, researchpd@csu.edu.au.

Thank you for all your participation in our sessions over 2021 and we look forward to seeing you all in our 2022 offerings.

From our team to yours, enjoy a restful break, we absolutely deserve it after such a challenging year. Merry Christmas!


Open Learning


Options and Opportunities that fit with your goals!

Are you looking for career mobility, new skills, or perhaps some professional development? Are you wondering if university study is a pathway or option for you? Are you retired or semi-retired and fulfilling a personal goal to explore a subject of interest? Our courses are all online, self-paced, and delivered on the OpenLearning Platform.
Master skills that will accelerate your personal and professional growth.
Mastering your Personal and Professional Growth will guide you towards being more efficient and organised in performing your daily tasks.
In this course, you will learn what it takes to succeed in your professional role and in your personal life. You will not only learn new skills but also explore opportunities how you can help others follow the same pathway.

See more.
LinkedIn Learning
LinkedIn Learning
is an online learning and development application available to all Charles Sturt staff and students through single sign-on (SSO). Courses cover business, creative and technology skills, and are aimed at all levels of learner.
Quantitative Consulting Unit


Two jokes about statistics and scientific research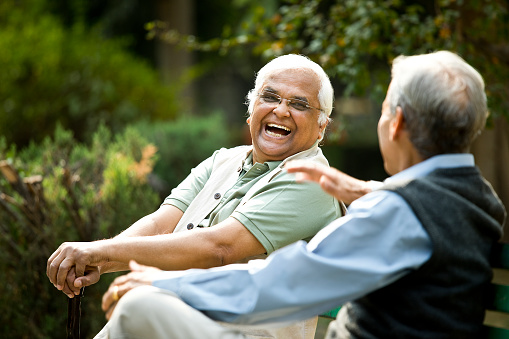 On page 130 of the book Regression Analysis: A Constructive Critique (2004),

in referring to a hypothesis test approach for selection of an optimal regression model, author Richard A. Berk wrote: "As the saying goes, 'If you torture the data set long enough, it will confess.' But there is no guarantee that it will tell you the truth."

Here is another old joke (as I found it from an online webpage):

Scientist: My results don't matter if you take them completely out of context.
Newspaper: Scientist says "results don't matter!"


Vitae News


Sharing practice around career development for early career researchers

We invite you to respond to a short survey about how managers of researchers are supporting ECRs in their career development and progression. As discussed at Connections Week 2021, the findings will help in developing a dedicated toolkit being produced by UKRI Future Leaders Fellows in partnership with Vitae. The survey closes Monday 13 December.
Got a business idea but unsure how to take it to the market?



Applications are now open for Ready To Launch: an immersive 10-week program that will take your business idea to commercial launch phase.

At the end of this course, you will have:
A lean business canvas (your roadmap to launch)
Your idea validated by the market (your original idea may morph during this process)
A pitch video that you can use as a tool for marketing and communicating your idea
A transformed entrepreneurial mindset
A community of like-minds.
This is for you if:
You are researching an idea and unsure how to validate and commercialise your innovation.
If that's you, you've landed in the right place.

Starts: Monday 21 February 2022

Find more info about Ready To Launch here: https://bit.ly/2YA081E


School of Social Work and Arts Research Seminar Series: Writing for a Public Audience


On the 24 of November, esteemed colleagues Dr Suzie Gibson and Professor Dominic O'Sullivan presented a fascinating public lecture about writing for a public audience.

Suzie explained that writing for public audiences is a form of socially and culturally important academic outreach that contributes to civic knowledge and debate. At the heart of this is a kind of nobility that comes with disseminating knowledge, knowledge that is too often locked behind institutional paywalls in the scholarly context.

Outreach writing, Suzie explains in her talk, is important as it can create opportunities: publications can be posted on social media platforms such as Twitter or lead to social engagement in radio, television, or podcast interviews. Suzie's presentation gave us great advice on how to start writing for a wider audience and the strategies involved in successfully publishing your research. Further, Suzie provided clear guidance on choosing a public outlet, pitching an article, and writing in a manner that engages the wider public.

Dominic O'Sullivan has published 101 research-informed opinion pieces for public audiences in outlets including the Conversation, Open Forum, the Oxford Human Rights Hub, New Zealand Herald, Newsroom and the Human Rights Consortium, University of London. In his lecture, Dominic explained writing for public audiences allows researchers to share their work widely, influence public debate and help generate new research opportunities. Dominic shared his experiences of this kind of writing, provided some ideas on how and why one might think about doing it and discussed how it could support a broader research plan.

Presentation link.

Congratulations to Dr Suzie Gibson and Professor Dominic O'Sullivan for your informative and beneficial presentations. Outstanding.

By Dr Monica Short
Acting coordinator of the SSWA research seminar series on behalf of the research committee.
SSWA research committee members are: Manohar Pawar (chair), Sabine Wardle (deputy), Stephen Clarke, Soseh Yekanians, Sam Bowker, Eleanor Gates-Stuart, Joy Wallace, Donna Bridges, Heather Boetto, and Monica Short.

Poster Presentation - Congratulations

Congratulations to social work student Jessica Lawson – SCU, social work student Emma Pascoe – CSU and Dr Nicola Ivory – CSU for your outstanding poster presentation Student-Led Co-operative Inquiry: Inquiring into Rural Disadvantage and Advantage at the 26th Asia-Pacific regional social work conference 2021.





At the same conference, Dr Louise Whitaker – SCU, Dr Erica Russ – SCU and Dr Monica Short – CSU and ILWS presented Co-operative Inquiry: Applying a collaborative research method for collectively capturing practice innovations.


Southern NSW Drought Resilience Adoption and Innovation Hub Scholarship

Are you interested in gaining a doctoral qualification while working with primary producers and industry partners? Are you interested in delivering new ways of thinking that help producers and communities vulnerable to drought to become more resilient and flourish? Would you like to receive a stipend of $28,854 per annum (tax free*) while you undertake your research?

The Southern NSW Drought Resilience Adoption and Innovation Hub is looking for prospective PhD candidates. Find out more about this opportunity here. Applications close 5 pm AEDT Friday 23 December 2021.




ILWS
ILWS and Chalres Sturt University
inaugural SDGs Report
It was certainly wonderful to see so many of our members and their research projects and engagement activities feature in Charles Sturt University's inaugural
2020 Sustainability Development Goals Report
, released 17 November. The report addressed each of the 17 Sustainable Development Goals (SDGs) and used a wide range of wide range of case studies to showcase how the University is contributing to ending poverty, protecting the planet, and improving the lives and prospects of individuals and communities. ILWS examples (from each SDG) are:
No Poverty

The impact of mining projects in PNG on livelihoods and poverty in Indigenous communities (thesis by former ILWS PhD student Londari Yamarak, supervised by Professor Kevin Parton)
Sustainable Development Goals in an Australian context (Professor Manohar Pawar's co-authored article which critically reviewed the findings and recommendations of the Australian Senate Inquiry into the UN Sustainable Development Goals

Zero Hunger

Apna Paani ('our water') and Apna Farm ('our farm') (two mobile phone and web applications developed by Dr Mobushir Khan to monitor the quality and quantity of ground-water and other information as part of the ACIAR funded Improving groundwater management to enhance agriculture and farming livelihoods in Pakistan project

Good Health & Wellbeing

Equally Well: Improving the physical health and wellbeing of people living with mental illness in Australia (on-going research projects to improve physical health and reduce premature deaths of people with mental illness, led by Professor Russell Roberts)
The Djirruwang Aboriginal Mental Health Worker Education and Training Program ( developed by former ILWS member Associate Professor Faye McMillan)

Quality education (no ILWS examples)
Gender Equality

Women in the Skilled Trades: Understanding Resilience (study which aimed to understand how women can be supported to achieve success and longevity in male-dominated occupations through government and industry intervention with researchers Associate Professor Larissa Bamberry, Dr Stacey Jenkins and Dr Donna Bridges)

Clean Water and Sanitation

Addressing salinity challenges in rural Pakistan (ACIAR funded research projects led by Dr Michael Mitchell investigating adaptation options and strategies with people managing and living in salinity-affected agricultural landscapes in Pakistan)

Affordable and Clean Energy

Factors influencing the sustainability of micro-hydro schemes in Nepal (thesis by former ILWS PhD student Bharat Poudel, supervised by Professor Kevin Parton)
Evaluating community attitudes to energy efficiency (long running study by Professor Mark Morrison, Professor Kevin Parton and Dr Jodie Kleinschafer)

Decent Work & Economic growth

IT plays critical role in small business (study of Australian high-growth small-to-medium enterprises (SMEs) by Dr Rui Bi which addressed gaps in the research regarding how IT-business systems can affect business performance

Industry, Innovation and Infrastructure

Diadromy in a large tropical river, the Mekong (PhD study by Vu Vi An)

Reduced Inequalities (no ILWS examples)
Sustainable Cities and Communities

Are our bushfire management plans fit for purpose? (Investigation of NSW Draft Fire Risk Management Plans by ILWS members Professor Catherine Allan and Associate professor Dirk Spennemann, and Dr Prue Gonzalez)
Disaster risk reduction – A Tasmanian case study (journal article by Dr Michael Mitchell and colleagues)

Responsible Consumption and Production

Understanding driving forces behind waste production (study by Dr Angela Ragusa and Dr Andrea Crampton)

Climate Action

Stabilising agricultural production in the face of climate change (research by Professor Kevin Parton looking at the management of climate variability in Australian agriculture)

Life Below Water

Reduced force in shark management proves popular (series of shark sentiment studies by Associate Professor Peter Simmons, Dr Michael Mehmet and PhD student Kane Callaghan)
Scientists inspire the next generation of water manager (Edward/Kolety-Wakool MER team community engagement activity) (Robyn Watts)
Global Swimways 24-hour Webinar Marathon (CSU - Professor Lee Baumgartner- hosted the "Oceania" session. Average of 300 attendees per talk
Murrumbidgee Monitoring, Evaluation and Research (MER) Program (led by Associate Professor Skye Wassens)

Life on Land

Grassland responses to the reintroduction of cultural burns (2020-2023) (research project led by Dr Jodi Price)
Hop into Frogs (primary school learning and teaching resource that Dr Alexandra Knight has been working on with Corowa District Landcare over the last few years)

Peace, Justice and Strong Institutions

Preventing gender-based violence in mental health inpatient units (Professor Russell Roberts' research project in collaboration with RMIT)
Use Your Outside Voice: Young Changemakers('Picture Justice' project by ILWS member Dr Willhemenia, and Dr Christopher Orchard)

Partnerships For the Goals

Translating fish passage research outcomes into policy and legislation across South East Asia (2020–2023) (major ACIAR funded project in Laos, Myanamr and Indonesia led by Professor Lee Baumgartner)
Assessing fisheries mitigation measures at Xayaburi Dam in Lao PDR (major ILWS research project led by Professor Lee Baumgartner)
Pacific Indigenous rights: Charles Sturt academic addresses UN department (SDG16 - International Engagement) (Professor Dominic O'Sullivan)
Care Factor: Stories from the home and hospice (SDG3 - Regional Engagement (Associate Professor Maree Bernoth MC and panel member for Facebook Live event)
"Institute for Land, Water and Society researchers were named as contributors in 15 of the 17 Sustainable Development Goals," says Institute Director Associate Professor Andrew Hall. "The impact and depth of ILWS research is plain to see, with many more ILWS members producing similarly impactful research that could not fit into the report. ILWS's brand of integrated social-environmental science addresses the issues 'to achieve a better and more sustainable future for all' with a truly international reach."
Upcoming
Professional Development Opportunities