Guest contributor, Joshua Rosenberg, presents our Monthly Permaculture Principles.
Joshua Rosenberg is founder, designer, and broker of NativeJax Permaculture Design and Real Estate. Joshua is an International Business graduate from the University of North Florida, a lifelong student of permaculture design, affiliate member of the Duval Soil & Water Conservation District, and appointed member of the City of Jacksonville's Resilience Committee subcommittee for Environmental Planning. Joshua has adopted permaculture ethics and principles into his real estate brokerage and believes that real estate should also include land stewarding and rehabilitation within its realm. Joshua has designed many urban permaculture systems and is working towards creating a more resilient future though education and community engagement. Joshua has dedicated NativeJax to foster resilience for the environment we live in, one garden, rooftop, and farm at a time by using the most natural, simple, and effective methods to create the highest return on investment. Joshua has been a real asset in supporting Veteran Garden Project; we are grateful to have him as a volunteer.

Permaculture Ethics: Care of Earth Care of Species Return of Surplus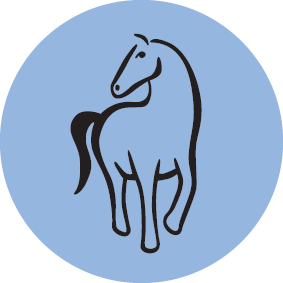 Principle 5: Use & value renewable resources & services

"Let nature take its course"




Make the best use of nature's abundance to reduce our consumptive behavior and dependence on non-renewable resources.

The horse icon represents both a renewable service and renewable resource. It can be used to pull a cart, plough or log and it can even be eaten – a non-consuming use is preferred over a consuming one. The proverb "let nature take its course" reminds us that control over nature through excessive resource use and high technology is not only expensive, but can have a negative effect on our environment.
Joshua Rosenberg shares information on Permaculture Principle 5 in this short video.
August is one of the hottest months in NEFL, but that does not mean there is nothing to plant! If you want to have food from your garden year-round you need to plant something every day. I know we are not all that ambitious of gardeners, yet, but if you planted something at least once a week or every other week you'll be well on your way to obtaining healthy and abundant food security.

In August, I like to plant Beets, Broccoli, Brussel Sprouts, Cabbage, Cauliflower, Collards, Eggplant, Endive, Kale, Peppers, Tomatoes, Carrots, Mustard Greens, Celery, Beans, Cucumbers, Onions, Squash, and Turnips.

These are all plants that need time to produce and are heat hardy. You will be obtaining a yield from these guys around fall and going into winter. Remember to have a healthy abundant garden diversity is key. Along with your garden plantings make sure to plants lots of flowering plants. Pollinators are attracted to the flowers and will help keep your garden pest and disease free. Another tip for a healthy abundant garden is to always have your soil covered. You can use leaves, hay, or plant biomass.

For more information, find Josh at www.NativeJax.com and www.JoshuaRosenberg.com
Tithonia (Mexican Sunflower)
This beautiful sunflower look-a-like flowering shrub is great for urban gardens.
Tithonia, if happy, will grow very tall and shrubby with beautiful sunflower like flowers. When the shrub has become too big for you simply trim it back as much as you'd like, they are very hardy.
This plant is easily propagated and can be shared or spread easily. Simply cut a limb, put it in soil and water, soon enough, new leaves will sprout and you'll have a new plant to share.
Welcome back from a much needed summer break. With temperatures over 100 degrees most days, being out in the garden was tough. With cooler weather finally in our sights, we can begin to plant our Fall crops. Here are the pictures from the Spring builds. If you missed them, you can find more
here.
Andrew "Dallas" Rosacker Garden Build
We would Like to introduce you to Andrew "Dallas" RosAker, a true hero!
Andrew Rosacker applied to VGP for a organic garden bed so that he could have a positive focus to help support him in his recovery and health. To increase healthy eating habits and rely less on food from the grocery store, and be able to grow his own healthy foods. He and his partner/cargiver are new to Florida and growing in Florida.
We are all extremely excited and grateful to have the honor to support Andrew and Tara in this journey and add them to our VGP family and Veteran garden recipients!
Thank you Andrew for your service and sacrifices. It is an honor to know you.
Dallas is caring for his new garden. We are so excited to be able to watch his garden grow and to be able to work with him. Please follow us on Facebook for periodic updates.
Sam and Aurora Sanks Garden Build
Here is another May garden that we built for Sam and Aurora Sanks. Samual Sanks, United States Marine Corps veteran, Sam is a St. Augustine native, joined and served in the Marines for 20 years. He served overseas in Afghanistan and Iraq. Sam retired in 2013, returned home to care for his mother and family. Married to wife Aurora 24 years, they were a "Dual Military" couple, and father of 4 girls that have taken after him: 2 Marines, 1 Air Force, 1 Social worker.
•
Sam and Aurora now both serve and volunteer in our community in many ways, at their church, the American Legion, and now VGP. We met Sam and his wife Aurora last year when they came into join one of our volunteer meetings and inquired about a garden scholarship application.
•
Since then we have enjoyed getting to know them both an honored to have been able to accept Sam as one of our 2020 Spring Garden Recipients. We have enjoyed getting to know these 2 positive lights and grateful to have them on our team and garden recipients! For an update on how the garden is growing, click here.
You can learn more about Sam and Aurora's garden build on the Facebook Live we did on location. Do not miss this! Thank you Sam and Aurora for the opportunity to work with you! We are so happy that you are so involved with our volunteers! Happy growing!
Seeking Volunteers
Would you like to join our team?!
The VGP is presently working on building small teams to help support our growing project into 2021.

Are you a veteran, family member, or local community member in St. Augustine looking for a way to make a difference in your community?

Our VGP is seeking volunteers to join our growing team!

If you are interest in any of the positions below or have something not listed please send your resume to contact@4vgp.org
Board member candidates
Building and garden team leaders
Administration assistant and support
Social media manager
Event planning
Fundraising /Grant writing
Community outreach
Marketing
Graphic design support
Garden and permaculture experience
Building/woodworking experience
Working events
Videographer
Photography


To apply or inquire please email your resume to us at contact@4VGP.org
Shopping on Amazon?
Add Veteran Garden Project St. Augustine FL in your SMILE set up
www.smile.amazon.com
We are grateful for our amazing team, volunteers, local business, sponsors, and community support! Thank you all for being part of our growth!