New England Rural Health Association
August Newsletter
Hello NERHA Members & Friends,

This month I want to talk about oral health - and why we can't keep thinking of it as a separate piece of overall health. I am by no means an oral health expert and this will be more of personal sharing, but I am fortunate to work with some amazing oral health partners including Marcia Brand at CareQuest (formerly DentaQuest), Better Oral Health For MA Coalition, the New Hampshire Oral Health Coalition, the Partnership for Children's Oral Health, the Maine Oral Health Funders, and a group of non-profit dental centers who have dubbed themselves the Maine Oral Health Center Alliance (MOHCA) - the list could go on and on so I'm sorry if I didn't specifically name you. My goal this past year has been to reestablish the Association's partnerships with our oral health members and partners to ensure it is always included in our work and that we have!

Several people have asked if there will be a separate piece of the fall conference dedicated to oral health - the answer is no, because it is not a separate part of the body and while there may be differences in providing oral health many of the rural challenges remain the same. So we have included a number of oral health presentations in our breakout sessions to highlight the tremendous work being done including rural oral health education training programs, virtual dental home models, and

Maine has officially added an adult dental benefit to MaineCare (Medicaid) coverage which we are thrilled about! However, this presents many new challenges ahead to our providers who are already working short-staffed and booking appointments out months. These new patients may be adults who have gone long periods of time without oral health care and will have more urgent and complicated needs.

I can say as an adult who has oral health needs how important it is to feel as though you can access and afford the care you need. I grew up in a rural, poor family with a young single mom with twins. I was lucky to have an amazing stepfather who joined our family and helped raise us, but we were not well off. All growing up, I hated my teeth that were crowded and stuck out - my sister had the same smile. I remember hating how everyone always said you girls even have the exact same teeth, but I didn't like that they were different and noticeable. We begged my parents to get us braces but they could not afford it… especially with the two of us. So this year, as an adult I've started the process to fix my smile. My story is only cosmetic, but it just shows how greatly oral health can impact a person's self-confidence and overall well-being.


The moral of this long story is to advocate for oral health access, coverage, support and funding for our rural dental providers, and inclusion of oral health into the overall considerations of a person's health and well-being. Make sure to see our Advocate and Take Action section and below for more ways you can advocate for dental benefits.

Thank you,

Ann Marie Day
Executive Director
Member Spotlight
Meet a Member: Colleen and Michael from Paymerang!


Name: Colleen Crist (VP Business Development), Michael Johnson (VP Business Development)
Role: VP Business Development / VP Business Development
Organization: Paymerang
State: Virginia/Maine
Can you please tell us a little about yourself and your work in rural health?
Colleen establishes and maintains effective working relationships with strategic partners to ensure a positive experience for partners. Her background in strategic marketing has allowed her to develop the team's multi-channel marketing strategy and now focus on growing our strategic partnerships. She manages Paymerang's portfolio of over 30 healthcare partners which includes national, state, local and rural partners.

Michael Johnson brings with him over 20 years of experience in the finance space and is a native to rural Maine and currently resides in Gray, ME. He has extensive experience working with finance teams in the healthcare space and his ability to deliver to clients and build strong relationships has made him an asset to the Paymerang team.
Why rural?
The entire team at Paymerang is passionate about partnering with associations like NERHA to help rural healthcare organizations become more efficient and secure so healthcare providers can continue to provide and improve patient care. We believe rural healthcare organizations are the backbone of small communities throughout New England and they need our help and support now more than ever, which is why we're committed to focusing on helping them find the best solutions.
What does being a member of the New England Rural Health Association mean for you?
Our membership is invaluable because it enables us to help more healthcare organizations better fulfill their missions and improve the health of our communities by increasing access and allowing patients and healthcare providers to focus on healthcare and not tedious processes like check processing.
What does rural health mean to you?
Rural health means having local access to critical healthcare services such as local lifesaving care and remote access and specialty and primary care providers to increase access to quality, compassionate care to improve the lives and health of rural communities.
If you'd like to be considered for a member spotlight, please let us know!
We will be celebrating National Rural Health Day early at our Fall Conference and recognizing the 2021 Community Stars from across the 6 New England states.
Find out more on our website HERE
Learn more about our Keynote Speaker, Benjamin Anderson!

Media / Resources
His presentation sessions for our conference to include:

Title: Left Out or Roped In: Rural America's Journey Toward Equity
Description: As health equity has risen to the center of the national conversation over the past few decades, it has largely – whether intentionally or unintentionally – excluded rural America. Meanwhile, health care access in rural communities has significantly declined, leading to some of the worst health outcomes in the United States. Through a series of true and inspiring stories, Benjamin Anderson and Maureen Bisognano humanize the glaring disparities that exist between rural and urban communities and describe the structural issues that perpetuate them. They offer hopeful and practical tools that empower leaders to be their own best advocates through the hard work and ingenuity that define the backbone of America.
Title: Burnout and Healing in the Face of a Global Pandemic
Description: When a person exhibits noticeable declines in work performance, attitude, and interactions with others, their colleagues and organizations are often quick to blame, punish, or even terminate employment. Some employers intuitively connect these behavior changes to signs of burnout or emotional injury and offer individual coping resources, such as breathing exercises or courses in mindfulness and work-life balance. These efforts, while well-intended and important, can seem hurtful if the causes of burnout are structural as well as individual. In this session, Benjamin Anderson will use true stories of heroism and despair to humanize the impact of emotional injury and offer simple tools for structural changes that lead to recovery.
Sponsorship Opportunities
We want to welcome you back (or for the first time) to the premiere interdisciplinary networking and educational event in the region. It has been a long year for all of us and we cannot wait to bring everyone back to the table. We know our members and attendees are as excited as we are to get back together in person at Sunday River. We hope you will join us and take advantage of exposure to our attendees and partners from across the six states of New England and beyond. Learn more here
Thank you to our current sponsors for supporting rural health!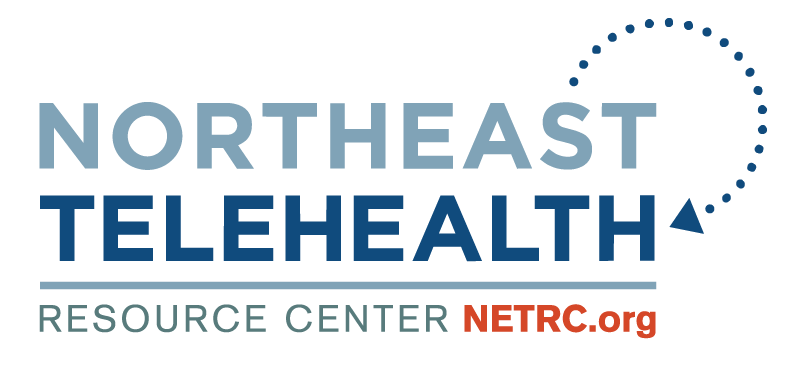 ACL - Health Care Outreach Toolkit
Developed in partnership with Partners in Care Foundation and the Business Institute's Health Care Outreach working group. It provides aging and disability CBOs with guidance on conducting outreach to potential health care partners and crafting effective messaging.
The toolkit includes customizable messages and potential outreach targets for common types of health care partners—Medicare Advantage plans, Medicaid health plans, hospitals, accountable care organizations, and more.
Check out the toolkit
and get started on health care outreach efforts today.
Updated STI Treatment Guidelines from CDC
CDC has just published Sexually Transmitted Infections Treatment Guidelines, 2021. The guidelines provide current evidence-based diagnostic, management, and treatment recommendations, and are designed to serve as a source of clinical guidance for managing sexually transmitted infections (STIs). An estimated 26 million new cases of STIs occur in the U.S. each year and are responsible for nearly $16 billion in associated medical costs, according to CDC.

The new guidelines include many significant updates to the previous 2015 guidance, including the following:
updated treatment recommendations for chlamydia, trichomoniasis, and pelvic inflammatory disease;

updated treatment recommendations for uncomplicated gonorrhea in neonates, children, and other specific clinical situations (such as proctitis, epididymitis, and sexual assault);

information about FDA-cleared diagnostic tests for Mycoplasma genitalium and rectal and pharyngeal chlamydia and gonorrhea;

an expanded list of risk factors for syphilis testing among pregnant patients;

recommendations concerning two-step serologic testing for diagnosing genital herpes simplex virus;

harmonized recommendations for human papillomavirus vaccination with the Advisory Committee on Immunization Practices; and

recommendations concerning universal hepatitis C testing in alignment with CDC's 2020 hepatitis C testing recommendations.

CDC has developed new online and print resources reflecting the updated STI guidelines. These include a wall chart and pocket guide, as well as a PDF version of the full STI guidelines. The agency expects to release a new 2021 STI Treatment (TX) Guide mobile app soon.

Don't forget about the FLU - find resources and tools here
COVID-19 News & Resources
Operation Expanded Testing: Federally Funded COVID-19 Testing Program
What is Operation Expanded Testing? Operation Expanded Testing is a program supported and funded through the U.S. Department of Health and Human Services to provide COVID-19 testing to qualifying group settings such as K-12 schools, congregate living facilities, prisons, and more at no cost to the organization. This program is being run by Affinity Empowering on behalf of Eurofins, a Clinical Enterprise company. Participation in this program is simple for qualifying organizations and helps them stay safer against the risk of COVID-19.
Participants in this program will receive:
Flexible testing experiences and the ability to adjust testing plans as needed
Testing at no cost to the qualifying organization such as underserved populations, congregate settings, and more.

Confidence in having a plan to rapidly identify and limit the spread of COVID-19

Easily and quickly implemented processes built on industry best practices and informed by years of experience.

Timely notification of test results.

A sense of wellness and security for individuals and staff.
Learn More Or contact them by:
Phone: 1-844-631-0469
Email: OperationExpandedTesting@AffinityEmpowering.com

---

The National Governors Association Center for Best Practices (NGA Center) has been pulling together considerations for Governors on ways to increase COVID-19 vaccine access, uptake and confidence in rural communities. We are excited to announce the released of our publication State Strategies to Increase COVID-19 Vaccine Uptake in Rural Communities, which includes considerations and examples of best and promising practices that fell into the following thematic areas:

Building vaccine confidence among rural communities through consistent, transparent and factual communication strategies and campaigns. 

Establishing straightforward pathways for individuals in rural areas to access vaccines within their communities.

Developing and streamlining sustainable systems to strategically allocate and distribute vaccines to rural and frontier populations.

---
As Trusted Voices, Farmers Could Be Key To Boosting Rural Vaccination Rates
Aug 7, 2021 -- Article highlighting the role of farmers and ranchers to encourage vaccination in their rural communities, noting their knowledge of vaccination science and the importance of livestock vaccination in their industry. Discusses impacts of COVID-19 on rural areas and the agriculture economy and the respected position of farmers in rural communities.
Source: National Public Radio

---

Practical Strategies and Sample Resources for Advancing Health Center
and School System Partnerships
Advancing Health Center and School Partnerships to Improve
COVID-19 Vaccination Administration for Adolescents
Developed by NACHC in collaboration with the School-Based Health Alliance, both HRSA-funded National Training and Technical Assistance Partners (NTTAPs)
Customizable COVID-19 Vaccine Communication Toolkit for Rural Communities. Easy access to customizable communication templates that include print ads, poster, brochure, social media posts, and an online resource guide.

Federal Office of Rural Health Policy FAQs for COVID-19. A set of Frequently Asked Questions (FAQs) from our grantees and stakeholders.

HRSA COVID-19 Coverage Assistance Fund. The Health Resources and Services Administration (HRSA) will provide claims reimbursement at the national Medicare rate for eligible health care providers administering vaccines to underinsured individuals. This may be particularly helpful in rural communities given higher rates of uninsured and underinsured.

We Can Do This: COVID-19 Public Education Campaign. The U.S. Department of Health & Human Services announced a national effort to help community partners promote COVID-19 vaccine confidence. The campaign includes educational materials targeted to specific audiences, including rural communities, and seeks volunteers for the COVID-19 Community Corps. New: The campaign launched a Spanish-language website, JuntosSíPodemos.HHS.gov.

Report: Implementing and Sustaining Rural Community Paramedicine. The FORHP-supported National Rural Health Resource Center convened a summit on Community Paramedicine (CP) in February of this year. This report incorporates the summit proceedings and a list of key strategies for implementing and sustaining CP in rural communities. It also contains resources for EMS agencies and hospitals, established CP programs, and information about how state Flex Programs can support rural CP efforts. A Community Paramedicine Impact Reference Guide was recently updated, and provides another resource for those intending to research, plan, implement, evaluate, or otherwise consider community paramedicine (CP) systems.
VT Digger - As nine counties enter CDC masking guidance, Scott says it's 'a personal choice' - Sosin, Winterbauer & Hoen: Vermont should reopen schools cautiously

Conway Daily Sun - As COVID cases rise, Sununu pushes vaccines

Bangor Daily News - Rising COVID-19 Cases Among Unvaccinated People Bring Fresh Stress to Maine Health Workers (8/15/21)

Boston Globe - Rural health care is in crisis. These New Englanders are working on the solutions

CDC director Rochelle Walensky says vaccines worked in Provincetown
---

Mills Administration Requires Health Care Workers To Be Fully Vaccinated Against COVID-19 By October 1 (8/12/21)
---

What a Rural Corner of America Can Teach Us All About Community and Resilience
Aug 6, 2021 - Discusses challenges facing rural communities that experience population outflow and general issues of healthcare access, health outcomes, and community economic vitality. Describes the community dynamics of Downeast in Washington County, Maine, discussing the importance of strong community networks to the resilience of rural areas and reversals of outmigration trends following COVID-19. (May require a subscription to view full article.)
Source: TIME

---
Lessons Learned from Maine's Nation-Leading Vaccination Efforts
Jul 27, 2021 - Blog post highlights Maine's successful COVID-19 vaccination efforts, despite having the highest proportion of rural residents and older adults, a large immigrant population, and no statewide network of county public health departments. Attributes Maine's success to the hard work of the state's nonprofit integrated health systems and volunteers, and initiatives to provide vaccines to hard-to-reach populations.
Source: Health Affairs
---
Young People: Rural America's Most Valuable Resource
Today on the Rural Assembly blog, we're sharing a piece from Kathy Moxon, co-founder of the Rural Youth Catalyst Project. Kathy reflects on a conversation with rural development practitioners from across the country that was held during April's Rural Assembly Everywhere.
"Our job as youth allies is to create safe spaces. Places where they can find their voice and articulate their needs, hopes and dreams," Moxon writes. "It is not always a comfortable place for us. They ask difficult questions and want to know about things that we may not have heard about until much later in our lives, or maybe never talked about. We need to teach them what they want to learn about, not just what we think they need to know.
Read more ...
Why Now Is the Time to Advocate for Adult Dental Benefits
Congress is working on significant legislation — including adding dental coverage to Medicare — that could improve the lives of millions of Americans. Join the campaign to encourage providers, patients, and all oral health stakeholders to share their voices with representatives in Washington.
Take Action
---

Medicaid coverage of non-emergency medical transportation
Quick summary: The Consolidated Appropriations Act, 2021 includes language that helps to remove transportation barriers for people with Medicaid seeking needed healthcare. Specifically, the law requires states to ensure necessary transportation for Medicaid beneficiaries to and from covered services; requires states to establish payment rates to ensure that Medicaid beneficiaries have the same access to non-emergency medical transportation (NEMT) as people who are not covered by Medicaid; and establishes new requirements for NEMT providers and drivers. On July 12, the Centers for Medicare & Medicaid Services (CMS) issued an informational bulletin to explain these provisions.

In formulating their plans, states are required to consult with stakeholders, so it's important for the aging and disability networks to be aware of the new requirements and your state's planning so that your input can be included. Read more.
---

Advocates call on Congress to add dental coverage to Medicare
Calling it an imperative to "improve equity, access, and health outcomes," CareQuest Institute for Oral Health and a coalition of health industry executives, clinical professionals, public health experts, and advocates including NRHA recently sent a letter to Congress urging expansion of Medicare to include dental benefits. "Medicare's lack of an oral health benefit means that two-thirds of all enrollees … do not have dental coverage," the letter says. "These are disproportionately Black, Indigenous, Hispanic and other people of color, those with disabilities, and those living in rural communities who are left without a way to afford the care they need to maintain health and well-being." Interested in advocating on behalf of rural health? Sign up to participate in NRHA's rural health advocacy campaigns. We look forward to hearing from you.
NERHA Policy Issue Request Form
The New England Rural Health Association utilizes our Policy Committee to take action around emerging issues affecting rural health. Do you have policy issues you'd like to share with us? Check out our
Policy Issue Request Form
, which allows our members to share policy items with us that we can help support. This form outlines the key information that the Policy Committee needs in order to consider a policy issue for action. By completing this form you will be identified as the 'Champion' of the issue and will need to participate in the discussions and action items related to the issue. Thank you for partnering with the NERHA to protect rural health.
Interested in Policy? - Join our "Health Policy Happy Hour" committee meetings the 3rd Tuesday of the month from 5-6pm. Please email
admin@newenglandrha.org
to get added to the invite.
The New England Addiction Technology Transfer Center (ATTC) is pleased to announce the 6th cohort of the Leadership Development Program (LDP) for addiction professionals from across the continuum of care. This program will focus on key leadership skills using a range of learning methods designed to increase your effectiveness immediately.

This program includes the use of an intact learning community that includes participants from all aspects of care: prevention, intervention, treatment, and recovery. The learning community will be as diverse as possible to represent the profession and those served.

The application deadline is August 27, 2021. Learn more and apply. https://sites.brown.edu/ldp-newengland/

View and share the announcement for Leadership Development Program Cohort 6!

---
COVID-19 Response Funds - Maine Philanthropy Center
A selection of grants provided by organizations throughout the state of Maine and available to assist in your COVID19 response
Click Here to Review the Opportunities
---

ACF Funding Opportunity: Sexual Health Education for AI/AN Youth
The HHS Administration for Children and Families (ACF) has issued a funding opportunity (HHS-2021-ACF-ACYF-AT-1922) for Native American tribal organizations and governments to develop and implement projects that educate American Indian/Alaska Native (AI/AN) youth on abstinence and contraception for the prevention of pregnancy, sexually transmitted infections, and HIV/AIDS. The target populations for this program are youth 10 to 19 years old, and pregnant and parenting youth under age 21. ACF plans to make eight awards totaling $3.25 million, with individual awards in the range of $350,000 to $600,000. The application deadline is July 26.

---
Announcement Number: MP-CPI-21-004
Opportunity Title: Framework to Address Health Disparities through Collaborative Policy Efforts: Demonstration Projects
Award Amount: Up to $375,000
Estimated Total: $1,500,000
Application Due Date: August 23, 2021, 6:00 PM ET
The demonstration projects, combined with the Coordinating Center (MP-CPI-21-003), constitute the "Framework to Address Health Disparities through Collaborative Policy Efforts" initiative. The goal of the initiative is to demonstrate the effectiveness of a methodological framework, structured process, and tool in supporting the assessment and identification of policies that may create or perpetuate health disparities by contributing to structural racism. The initiative also focuses on the modification, development, and implementation of policies to improve health outcomes.
This notice solicits applications for demonstration projects that will:
(1) Participate in the development of the methodological framework, process, and tool.
(2) Utilize the methodological framework, process, and tool to assess and identify policies that may create or perpetuate health disparities by contributing to structural racism.
(3) Modify existing or develop new policies.
(4) Implement those policies to improve health outcomes.
(5) Participate in evaluation activities through the Coordinating Center.
Click the following link to access the notice of funding opportunity.
A technical assistance webinar for potential applicants will be held July 21, 2021 at 1:00 PM Eastern. Click here to register for the technical assistance webinar.

---
Massachusetts General Hospital Fellowship Program in Rural Health Leadership
A full-time fellowship for early-career clinicians who have an interest in partnering with rural communities to improve health. The fellowship includes a Master's Degree in Public Health at the Harvard T.H. Chan School of Public Health and focused clinical time in Rosebud, South Dakota at an Indian Health Service site.
Geographic coverage: Nationwide
Application Deadline: Sep 30, 2021
Sponsors: Harvard T.H. Chan School of Public Health, Massachusetts General Hospital

---

Rural Health Clinic Vaccine Distribution (RHCVD) Program
There's still time to join the RHC COVID-19 Vaccine Distribution Program. Medicare-certified RHCs can receive direct shipments of COVID-19 vaccines. Contact RHCVaxDistribution@hrsa.gov for more information.
CMS Medicare Diabetes Prevention Program, Join Us For MDPP Office Hours
Join us on Thursday, August 19, 2021 at 2pm Eastern time for a Q & A Office Hours Session. Our team will be on hand to answer your questions related to:
Eligibility

Enrollment

Billing

Claims
Note: We will not answer any questions related to the 2021 Physician Fee Schedule (PFS) Proposed Rule.

---
Join ZoomGov Meeting
https://cms.zoomgov.com/j/1619828093?pwd=RHpobVo3cWQxUDBvMVJjcWlocW80UT09
Meeting ID: 161 982 8093
Password: 564103
One tap mobile
+16692545252,,1619828093# US (San Jose)
+16468287666,,1619828093# US (New York)

August 20, 2021 at 12:00 PM MT
Click here for description and to register: Invitation

---
Upcoming Webinar Explores Economic Importance of Health Care in Rural
NOSORH and the Center for Economic Analysis of Rural Health (CEARH) are partnering to present Measuring the Economic Importance of Health Care in Rural Communities, the first of a two-part webinar series on the role of rural health stakeholders in community economic development. The session will be live on Monday, August 23, at 3:00 pm ET. Participants will explore the traditional models used to measure the economic contribution of health care to rural places. In addition, the presenters will provide best practices for communicating the value of health care institutions to key stakeholders. Click here for more information.

---
Webinar: Rural Healthy People - Where We've Been and Where We're Going
Date: August 25, 2021
Time: 9:30 am Pacific, 10:30 am Mountain, 11:30 am Central, 12:30 pm Eastern
Duration: Approximately 60 minutes
Website: ruralhealthresearch.org/webinars/rural-healthy-people
Zoom Link: https://und.zoom.us/j/98969912070?pwd=MU5tempXNUtaNXhqUUFGTm5nTUtxUT09

The webinar is free, no registration is required, but participation is limited to the first 500 to log-on that day. If the webinar reaches capacity, you will be able to access the recording, archived on the Gateway website.

The Southwest Rural Health Research Center has launched a once-per-decade study to identify and address the health priority concerns of rural Americans. This Rural Healthy People initiative relies on survey data from rural health stakeholders to understand the Healthy People priorities that matter the most for rural health each decade. This webinar will begin by looking back at key findings from Rural Healthy People 2010 and Rural Healthy People 2020, which studied the top 10 rural health priorities for the past two decades. Speakers will then look ahead to Rural Healthy People 2030 to discuss major changes to Healthy People and what they mean for rural America. The session will conclude by presenting early findings from the Rural Healthy People 2030 survey and discussing what comes next.

---
Women's Health – Recent Developments in Uterine Fibroid Management
Epidemiology and Symptoms Associated with Uterine Fibroids

Treatment Gaps and Limitations of Therapy

Overview of Clinical Trials for Relugolix-CT
Date and Time: Wednesday September 15th at 12 noon
Presented By: Kathleen Talbot, PharmD, BCPS and Tyson Thompson, PharmD, MBA
RSVP: By Friday, September 10, 2021 to kathleen.talbot@pfizer.com

---
SAVE THE DATE

Maine's Maternal and Child Health and Substance Exposed Infant
VIRTUAL Conference 2021
With Keynote Speaker:
Dr. Stephen Patrick, MD, MPH
For more information on Dr. Patrick, click HERE
Tuesday, September 28th and Wednesday, September 29th
A unique virtual program will be offered each day.
More information will be available when registration opens in August 2021

---

2021 Maine Wisdom Summit
Embracing a New Normal
Bouncing Forward to Build an Age-Positive Culture in Maine
Tuesday, September 21, 2021 | 9:00 am to 4:00pm
Pre-Summit Sessions:
Embracing Trends & Advances in Technology & Information
Sharing to Support Healthy Aging
September 7, 2021 9:00-12:00
Embracing Job Quality for Maine's Essential Support Workforce
September 14, 2021 9:00-12:00
Virtual – Zoom Platform - Register

---
Join our Regional Partners The Northeast Telehealth Resource Center for their annual Conference!
Interested in becoming a new member or need to renew your membership? Join the New England Rural Health Association now to take advantage of networking opportunities including our regional conference, members only networking events, and educational sessions.