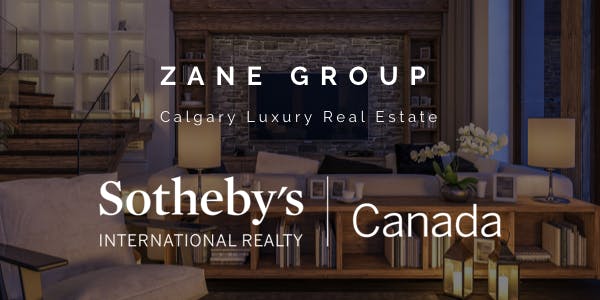 March newsletter
Hi There,

Thank you for subscribing to our monthly newsletter. Please reach out to me with any of your real estate needs locally or globally. I look forward to putting the global reach of Sotheby's International Realty to work for you.
When it comes to selling that all-important investment, your home, there are many factors to consider. In addition to freshening up the paint — a must before you list — here's what savvy real-estate brokers across Canada recommend.
Vancouver
Deciding whether to stage, update or renovate areas of your home before you sell depends on the type of property you have, says Will McKitka, a senior vice-president of sales at Sotheby's International Realty Canada. "If it's an older property where the land is 90 percent of the value, then staging and décor [are] less important. If the property is a $2,000-a-square- foot condo, staging is key because it can strategically make a small space seem larger and show how it can be maximized."
Read More
3 Tips for Quicker Spring Cleaning
With the first day of Spring just over the horizon, it's time for—you guessed it—spring cleaning! Whether you love or hate this annual chore, here are the top tips for getting it done in record time.
Make a Plan
A surefire way to speed things up is to start with a proper plan. Create a checklist so that you a) know when each thing is done, b) can plan the work around your schedule, and c) get the satisfaction of checking things off.
Declutter First
Some people like to declutter as they go, but it's best to get this done first. If there's less in your home, there's less to clean.
Set Yourself Up for Success
Use spring cleaning as a time to set cleaning habits for the year ahead. Use your spring cleaning plan or checklist to define quick tasks you can complete regularly throughout the year and lessen the workload for next year's spring clean.
Latest Featured Listings
$480,000
| | | |
| --- | --- | --- |
| 3+1 Bedrooms | 4 Bathrooms | 1,920 Sq Ft |
$570,000
| | | |
| --- | --- | --- |
| 3+2 Bedrooms | 4 Bathrooms | 2,084 Sq Ft |
$365,000
| | | |
| --- | --- | --- |
| 3+2 Bedrooms | 2 Bathrooms | 942 Sq Ft |
View more listings
Calgary Real Estate Board
This month saw a double-digit gain in sales, but last February was one of the slowest levels of activity since the late '90s. With the extra day this February, monthly sales totaled 1,197 units. A combination of these two factors resulted in a 23 per cent improvement over last year, but sales remain well below longer-term trends and consistent with the lower levels reported over the past five years. "However, this should not diminish the fact that conditions are still improving," said CREB® chief economist Ann-Marie Lurie.
"Calgary is continuing to see slow reductions in the amount of oversupply in the market, from modest changes in demand and reductions in supply. This needs to occur before we can see more stability in prices."
Calgary
There are 3014 homes for sale right now, with an average list price of $1,201,924.
$9,998,000
| | | |
| --- | --- | --- |
| 6 Bedrooms | 9 Bathrooms | 9032 Sq Ft |
$5,995,000
| | | |
| --- | --- | --- |
| 5 Bedrooms | 6 Bathrooms | 5698 Sq Ft |
$5,488,000
| | | |
| --- | --- | --- |
| 5 Bedrooms | 7 Bathrooms | 5622 Sq Ft |
View more listings
Copyright © 2020 Zane Group
Chucks Okafor Realty Sotheby's International Realty Canada 290-815 17th Ave SW, Calgary, AB Calgary, Alberta T2T 0A1 Canada
Unsubscribe
This is not intended to solicit properties currently listed for sale or individuals currently under contract with a brokerage. All information was current on Mar 16, 2020.



Powered by AvenueHQ
© 2020 AvenueHQ Technology Inc.