Return to Ringette
COVID-19 continues to impact us all in unprecedented ways. Activities such as Come Try Ringette, Spring Ringette sessions, and gym ringette remain suspended at this time. As we navigate these unchartered waters, it is important that we continue to plan for the season ahead. While ringette is a fall/winter sport, there are a number of activities and tasks that are completed in the 'off-season' to prepare for the season start.

Ringette BC will be revising guidelines, season timelines, and program implementations for the 2020-21 season that align with the sport sector guidelines currently being drafted by viaSport for review by the Provincial Health Officer and Worksafe BC.
For 2020-2021 there have already been a number of changes:
The 2020 U18 Challenge Cup that was scheduled for June has been cancelled;

Spring Ringette events offered in April, May and June have all been cancelled for 2020;

Ringette BC's Annual General Meeting and Conference has been postponed until August 2020; and

Excellence Ringette orientations, athlete screenings, and registration have all been delayed (see below).
Ringette BC is planning for a September start to the season. However, we are also preparing for phased-in or modified activities. Further modifications may be made as Federal and Provincial Government Agencies release information.
EXCELLENCE RINGETTE PROGRAM
Ringette BC is thrilled to announce the launch of the Excellence Ringette program. The purpose of the Excellence Ringette Program is to help athletes achieve their highest level of performance and personal achievement by providing them with a daily training environment, and access to sport resources, personnel, and quality coaching.
COVID-19 has changed the landscape of our society, including sport. It has also encouraged us all to be creative and innovative in our day-to-day activities. With the spirit of innovation in mind, Ringette BC is adapting the Excellence Ringette Program to become a virtual experience to engage more athletes into the program during this unprecedented time.
Excellence Ringette has been re-imagined and reinvented for the 2020/21 season to be virtual for players and coaches. It is open to all U16 and U19 aged athletes. Athletes who are interested in participating can submit their application to register. No athletes will be screened out of the virtual program. As restrictions are lifted, and Ringette BC is able to host larger, in-person events, Ringette BC will host the assessments for Excellence Ringette Program. Athletes who meet the physical standards, will then be eligible to attend in person training camps. Athletes who do not meet the physical standards will be able to continue in the virtual program for the remainder of the season.
Parent and player online orientations have been scheduled for the beginning of June. If you are interested in attending an orientation please complete the
registration form.
Orientation Schedule
Monday, June 1st - 5:00 - 6:30pm

Tuesday, June 2nd - 7:00 - 8:30pm

Wednesday, June 10th - 7:00 - 8:30pm

Thursday, June 11th - 6:00 - 7:30pm
Check out the Excellence Ringette Program details on the Ringette BC website. Also check out our Frequently Asked Questions page.

HelloFresh for Ringette BC Families!
Ringette BC is pleased to offer to our Ringette Family an exclusive discount with HelloFresh!

The offer value is $90 off including free shipping on the first box ($45 off first box plus $9.99 free shipping, $25 off second, and $10 off third). This is a higher discount than is typically offered to the public by HelloFresh so Ringette BC is sharing this exclusively to our families through our newsletter.

Check out the exclusive landing page and enter the discount code: RINGETTEBC. The discount will automatically be applied when you click through the link!

HelloFresh delivers high-quality ingredients and step-by-step recipes right to your door, so you can skip the store and eat well! We offer three different plans, Family, Veggie and Pronto, with different 24 recipes, and a new menu every week! Enjoy $90 off including free shipping on your first box.

This is a great chance to try something new with your family! Check out HelloFresh today!

Thank you to HelloFresh for your support for our ringette family!


Coaching Credentials 2020/2021
Planning on completing your Competition Introduction Evaluation this season?
This is an important part of your coaching development pathway. Ringette BC is looking to keep a record of coaches seeking their evaluation so that we are able to communicate effectively with these coaches when facilities reopen.

If you were considering registering for a CI Evaluation, please contact the Technical Director, Rebecca Tamil Selven at technicaldirector@bcringette.org.
COACH'S CORNER
Competition Evaluation Certification
To make the evaluation process quicker when facilities open and we can safely return to ringette, please make sure your documents are ready for submission.

To complete a CI Evaluation, Coaches need to submit the following:
Yearly Training Plan for the team/division you will be coaching
Practice plan that aligns with your Yearly Training Plan
Scenario Analysis
Emergency Action Plan
Sport For Life Survey
Sport for Life Society is looking to hear from local sport organizations about the impact of COVID-19 on your organization or potential future impacts take the survey today.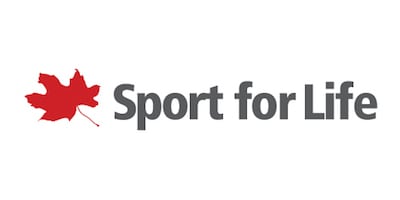 ATHLETES:
NCAA has recommended some daily strategies
to help with Mental Wellness during COVID-19. Ringette BC understands that this change was rapid, confusing and challenging. Not being able to play sport of any kind is likely making it difficult to relieve stress and anxiety. Remember we are in this together. Reach out to a parent, a coach, a teammate or a friend if you need support during this time.
To our Athletes:
Looking to get active? Miss training and ringette?

Here are a few ideas to get moving, and get active, and get back to ringette.
Set up your laptop or phone, and do a virtual workout with a friend or teammate.
Live close to a teammate? Meet at a park or field, stay 6 feet apart, and do a workout there.
Practice your skills!

Have an old stick? Take it outside and practice your shooting.
Find 2 old sticks and get a sibling or parent to play pass with you.

Find a tennis ball, or bouncy ball, and practice your hand-eye coordination. Kneel 2 or more feet back from a wall, bounce the ball against the wall, and try to catch it.

Make sure to try both your dominant, and non-dominant hand
Looking for a challenge? Try two balls at once!

Thought about getting into coaching? Take the online Coaching Initiation in Sport eModule through the Coaching Association of Canada. This course is being offered FOR FREE until June 30. Take advantage of this great offer!
Ringette BC has extended the Annual Awards Nomination and is asking for nominations for:

JUNIOR & SENIOR ATHLETE OF THE YEAR
JUNIOR & SENIOR OFFICIAL OF THE YEAR
PROVINCIAL & COMMUNITY COACH OF THE YEAR
VOLUNTEER OF THE YEAR

In addition to the above categories, Ringette BC is seeking nominations for the
Hall of Fame
and
Lifetime Achievement Award
.
If you know a coach, athlete, official, or volunteer who goes above and beyond for ringette please nominate them today!
To nominate an individual for an award please complete the
nomination form
.
Update on the Ringette BC Office
All Ringette BC staff have been working remotely since the middle of March. Ringette BC would like to thank all our members for their patience and understanding of any delays in response time. Staff will be returning to the office effective May 25th. While the office remains closed to walk-ins, meetings are available by appointment only between the hours of 9am to 5pm. Visitors to the office must be symptom free for a minimum of 14 days. Thank you in advance for your understanding.
Office Hours: 9:00 am to 5:00 pm
Ringette BC Office: 604-629-6583