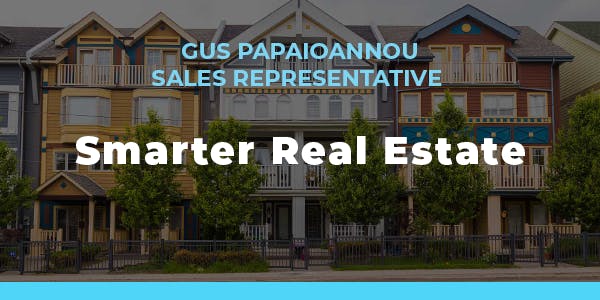 April 2021
Hello Friend

Welcome to my monthly newsletter. Below you will find the latest in real estate news and stats for the Toronto area as well as a short update about the current mood and happenings of the market. If you have any questions about market conditions in your community, want to know what your neighbour sold for, or have any other real estate related questions as always please message me or call me directly.

If you prefer not to receive these updates you can unsubscribe at the bottom of this email.
March 2021 numbers are in. Before we get into the numbers its important to understand that the comparisons from March 2020 to March 2021 are a bit skewed based on the fact we went into the first lockdown second half of the month and GTA Real Estate was at a standstill from March 15th – 31st.
That being said the current numbers speak volumes for the state of Toronto Real Estate. Overall we saw the market to continue to boom across the board with the outer GTA still leading the way with the average price of a detached in the 905 up 31.5% . The average detached home in the 416 was up 19.2% selling at $1,750,518 March 2021. Thats 17 times the average household income!
Overall 15,652 sales reported between all home types in the GTA, thats double what we saw March 2020. Listings were up 57% for a total of 22,709 homes listed this March compared to last years 14,434. Of course this did not help cool the market as buyers gobbled them up with demand at a all time high. 
Both Freehold Homes (Detached, Semi & Row Homes) and Condos have .08 months of inventory (3.5 Weeks) before we sell out of all inventory in the GTA based on the rate they are selling. A balanced market where prices are flat or increasing slightly has between 5- 6 months of inventory. As you can see we are quite a bit away from anything resembling a balanced market.  
On the ground I have noticed a small shift the last 2 weeks where some homes did not get offers on offer night or they received only 1-3 offers instead of 10 – 15. Im still seeing many homes, both Condos and Freeholds sell with multiple or bully offers quickly but they are usually the ones presented right. Staged, styled, Professionally photographed with 3 D Tours. The ones that seem to not get as many offers are not properly styled or priced right, photos are of poor quality or the home has something quirky about it, small rooms, backing onto highway or commercial area etc. A month ago even these were getting multiple offers. 
Important to note there have been rumblings of possible government intervention to add a new policy of sorts to curb the demand . Some have called for a capital gains tax, personally I don't see that happening anytime soon as it would be political suicide. Possibly its something we may see come for homes owned for less than 1 -2 years to curb home flippers and speculators but again thats not something I think we will see anytime soon, possibly for next election. 
One new development that happened this week with OFSI – Office of the Superintendent of Financial making the announcement that as of June 1, they will increase the benchmark rate that is used to qualify uninsured (downpayment of 20% or more) mortgages from 4.79% to 5.25%, also known as the stress test. This will affect some buyers budget by roughly 5%. Although this is a important development and one of many that will likely come from policy makers in the coming months to try to cool the market it will most likely do the reverse in the short term as buyers rush to try to buy before the June 1 deadline when their budget is cut by 5%. Overall I do not think this one policy will have a huge affect on the market longterm but with more measures likely coming that could change. 
The hope now is inventory continues to surge over the next month and few weeks. I am hearing from many investors who believe we have reached some sort of peak demand and want to capitalize by unloading their investment property. More inventory will get us to bit more of a balanced market. Ultimately a balanced market will be good for everyone longterm, from first time homebuyers to investors as a market accelerating this quickly is just not sustainable longterm.
As always message me directly with any questions or comments.  
Interesteing Articles
There's no 'magic switch' to reset home values: Liberal MP
Federal Liberal Government Admits Our Real Estate Market Works For Foreigners Not Canadians
Time to break out the hoses in Canada's overheated housing market 
'If you think Toronto is unaffordable now, you wait': CIBC's Benjamin Tal on GTA housing 
How To Get Your Garden Ready For Spring
It's that time of year again when those of us who love the outdoors can't wait to venture into our gardens. It's the perfect time to knock a few tasks off of your to-do list and enjoy that fresh spring air. Don't forget that your garden is one of the first things a potential buyer (or your neighbors!) sees of your property, so it's a great place to add some curb appeal!
Make a Plan
Consider what flowers and vegetables will thrive in your local area. You can also go to a local nursery for planting recommendations from local experts. Planning your garden is the most important step. For your garden to have continuous bloom in the summer, mix perennial flowers with some annuals to keep color in your yard longer. It is also a good idea to plant according to height to ensure that the taller plants aren't blocking the sunlight from the smaller plants.
Clean Up
The fall and winter can expose your garden to harsher elements and damage left over from the colder seasons. Begin by clearing your lawn and garden beds of broken branches, leaves, and other debris. The sooner you do this, the less chance there is of stepping on the growing plants and damaging them. If you have trees or other brush, trim any broken or dead branches, and prune the tree to shape it.
Prep Your Garden Tools
Get your garden tools organized. First, pull out the tools that have been sitting around all winter. Then, wash the tools with soap and water, and then use mineral spirits on the wood handles. The mineral spirits will keep the wood from splintering, making them last longer.
Give Your Soil Some TLC
Before planting, turn and rake the soil, removing any weeds that may be present. Also, add compost or manure to the soil a few weeks before planting something to make sure it mixes well and doesn't burn your new plants' roots. This makes the soil nutrient rich and ensures a long and healthy life for your plants, and your hard work!
Tips & Resources
21 Earth Day Activities For Kids
Earth Day is such an awesome time to introduce important concepts such as recycling, pollution, planting, composting, and reusing with kids. Try these simple hands-on activities to get you started!
7 Natural Ways to Make Your Home Smell Like Springtime
If you want to make your home smell like you're walking through a field of chamomile flowers in northern Italy, chemical-filled sprays aren't going to take you there. Whether you're looking for something flowery, fruity or lemony-fresh, these DIY recipes hit all the right notes.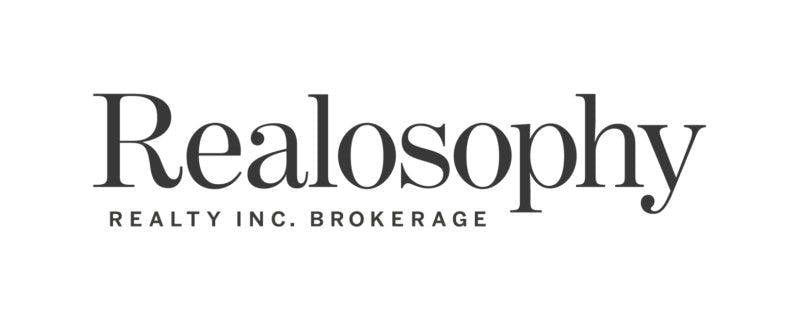 Copyright © 2021 Gus Papaioannou • Sales Representative
GUS PAPAIOANNOU 1152 Queen Street East Toronto, ON M4M 1L2 Canada
Unsubscribe
This is not intended to solicit properties currently listed for sale or individuals currently under contract with a brokerage. All information was current on Apr 15, 2021.

Powered by AvenueHQ
© 2021 AvenueHQ Technology Inc.