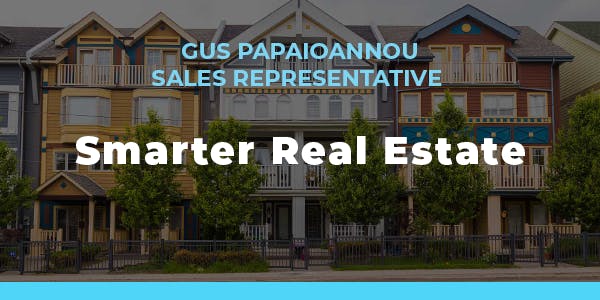 July 2020 Newsletter
Hello Friend

Welcome to my monthly newsletter. Below you will find the latest in real estate news and stats for the Toronto area as well as a short update about the current mood and happenings of the market. If you have any questions about market conditions in your community, want to know what your neighbour sold for, or have any other real estate related questions as always please message me or call me directly.

If you prefer not to receive these updates you can unsubscribe at the bottom of this email.
Hard to believe we are at the halfway point of 2022 already but here we are. This first 6 months of the market have felt like two completely different years merging.

We started the year on fire with inventory at all time lows, demand at all time highs, low mortgage rates and lots of money being thrown around. Prices shot up everywhere with BOC promising (in early 2021) that rates would stay low for a "long time". Little did we know that meant around a year instead of what many though 3-5 years. In Jan – March of 2022 you could get a mortgage between 1.70% – 2.20%. Come June 2022 and multiple rate hikes later rates are now hovering around 5% with a rate hike coming July 13th. A 5 year fixed mortgage will likely rise again.

This has caused a standstill of sorts in the market as I unpack below.

RENTS

Rents have shot up, especially the summer months, a couple factors why, lots of students or new Canadians moving to Toronto, also those that could no longer buy because prices are high and or rates skyrocketing has eaten away their budget and so they have all jumped in looking for leases. Leases do calm down in the fall/winter months once Universities start and students settle in. Still with rates and prices high we should see rents stay relatively strong for the next year +.

DEMAND & PRICES

Prices have come down and so have sales. Sales totalled 6,474 in June 2022, down by 41% compared to last year June 2021. The number of transactions was also down compared to May 2022. The average selling price, at $1,146,254, remained 5.3 per cent above the June 2021 level, but continued to trend lower on a monthly basis from the peak of February 2022 where the average GTA home price broke 1.3 Million.

We will continue to see downward pressure over the next 2 months because July & August are traditionally slower months for buyers and new listings, people go away, get distracted and the higher rates will further quiet the market this summer.

Inventory was at 1 Month back in February/March, now its hovering around 2.5 Months. A balanced market is 4 – 5 Months. 6 Months or more is a buyers market where prices start to fall. However, we are seeing prices fall now with only 2-3 months of inventory.
Why?

Rates have shot up so fast in such a short time. We've also seen listings double in the same 3 months. Demand is way down, listings are up. Throw in inflation we haven't seen in 40+ years and gas prices through the roof, cost of living up, it's a shock to the system and enough to stop buyers and push them to the sidelined (understandable), especially investors.

What we should be looking at to try to understand where it goes from here are a few factors.

1.Months Of Inventory, they need to get to 4,5 Months plus for prices to really come down a lot. Im talking 15%-20% decrease in Toronto. This does not appear to be happening as inventory is starting to flatten and rise slower than they were 1 Month ago. With summer upon us and historically low listings these months there wont be enough listings to push inventory past 4 Months by end of summer.

2. Rates and inflation. Will rate increases stall at around 5%-6% (where we are now) or do we think they could go to 7% +?

If inflation continues to grow we will see higher rates. Higher the rates means more downward pressure on demand and listings will sit thus inventory will build further as some will feel distressed and want to sell, so prices decline further. The important part to understand is most buyers that bought in 2021 or before are still ahead in home value. Many that bought before 2021 have equity built up and many have locked in at lower rates. Home owners who bought pre covid have smaller mortgages, lots of equity and wont struggle as much even if they need a new mortgage today.

The ones that are susceptible most are the ones who bought with only a 1 Year mortgage agreement in the last 6 -12 months and need to renew now or those who may be leveraged with multiple properties.

I do think at some point there is a balancing act here, BOC knows if they go too hard they will cause a recession of epic proportions but of course not everything is in their control such as the War in Ukraine, stock market and other exterior factors. I do think once they see inflation start to flatten out most likely by years end or beginning of 2023 they will pull back a bit on rates.

3. Demand, specifically buyers currently on the sidelines as there are many watching as well as investors waiting and watching. How these two react in the next few months will dictate where the market goes from there. The other factor of course is newcomers to Canada. Our government is committed to bringing over 400,000 new Canadians every year, factor in overseas students and we will still not have enough homes for everyone to live in, this will continue to push demand for years to come.

HOW THIS COULD PLAY OUT. – Keep in mind I do not have a crystal ball but with so many asking "what happens next"? I wanted to give a best guess based on what I outlined above.

September & fall is usually a time where we see new buyers come into the market, every year. It's not as busy as the Spring market but we get a fare share of new buyers starting. We may see less than usual this fall because of the concern's and higher rates but we should still see some. We also have the many buyers sitting on the sidelines watching.

There are many still interested in buying, people want to buy a home, upsize, downsize or invest, we see it on the ground, many of my colleagues as well as myself have buyers they are working with, communicating with, watching and analyzing the market, they are just not heading out to see homes or being as active to offer on them but the desire is still there even with the higher rates.

Some are hopeful prices fall further so they wait and watch. Don't blame them, especially the first time homebuyer's as prices may come down further if we go into a prolonged recession.

The other dynamic worth watching for is the media headlines, they will change drastically. At the moment the news is reporting sales (number of homes sold) are down year over year. That does not have the same impact as when stating prices are dropping/down year over year. When we compare the average prices from last June 2021 in the GTA and especially Toronto, prices are actually still close to level. If prices continue to dip this July & August as expected because demand remains low we will most likely run into a scenario where headlines for September, October 2022 will state that prices are down year over year in comparison to fall 2021 for all of the GTA. This will change the psyche of all buyers. Here is where we would expect investors to wake up and start to jump back in.

Combine this with the following. Inventory is not rising as fast as a few weeks ago. I have a few sellers who all want to wait to sell for the fall or spring 2023 because they don't need to sell now. If sellers don't need to sell, why sell for less? Most will wait and sell when they feel they can get more. If the last couple weeks is any indicator listings are not coming out as quickly as they were a month ago.

See chart attached to this newsletter.

We had 1 Month of Inventory March 1 in all of the GTA and we now have 2.5M. We jumped from 0.96M March 1 to 1.64M April 1st (a .68 jump), then up to 2.16M on May 1st ( a .52 jump) and now one month later we sit at 2.54M(a .38 jump). The gap has closed. It's a small sample size but if we have the usually slow July, August for listing inventory we could very well see listings stay under 4 Months going into fall.
If that happens and new buyers start to eat away at inventory in September/October, investors jump back in at some point when they see the headlines of prices dropping, buyers on the sidelines come back, all of a sudden we will see inventory start to shrink again heading into a always slower December.

Now I want to state that by no means am I trying to predict we will have a market on fire come end of year as we will not, but it's very possible we could see some balance going into 2023 where prices stay flat.

Keep in mind this all hinges on rates staying in the 5%-6% area and not higher and we get inflation under control.

One thing Im fairly certain about, we will not see prices dropping by 30/40% in Toronto as some have suggested. We could see them drop another 5% -10% to end the year and most likely scenario to flatten out in early 2023 onward with a more balanced market.

As always feel free to message me with your questions. Have great summer!
5 Ways to host the best summer party ever!
Summer is officially here! Are you ready to host the best parties this summer? The sun is out and so is everyone else!
Whether you're planning to host a small get-together with friends and family or a cozy home bbq with your family, here is everything you need to know about preparing for all your upcoming events this summer.
Picking the right snacks
Food is the most important decision one has to make for any special event! Having the perfect set menu can make or break your summer party. If you're thinking of doing a fun get-together, start by serving a platter of light and small finger snacks, here are some examples: caprese skewers, BLT bites, guacamole, or Mini Fried Chicken and Waffles. Your guests will love it. 
Tip: Be aware of all the allergies or food restrictions within the group and make changes if necessary!
Stay and keep everyone hydrated
Another important one, what's on the beverage menu? Summery mocktails are always a must when hosting a summer party. These refreshing light drinks can be kid-friendly and delicious! Try out mocktails that are fruity like a Raspberry Lemonade Virgin Mojito or a Strawberry Orange Ginger Fizz.
Expect the unexpected
Anything can happen when you host events outside, from rain to heat waves and even unexpected guests like mosquitos! In these situations you can never be overly prepared, so bring extra umbrellas, bug spray, sunscreen, and most importantly set up a backup plan.
Plan a fun activity
Now that you have the best drinks and snacks in the block, let's think about fun things to do with your guests! Things like "Giant Jenga," tug of war, or bean bag toss are just a few fun activities that make your next summer party unforgettable.
Just have fun with it!
Outdoor activities and gatherings are always fun, but what makes these events so memorable are the friends and family that you spend them with. So, don't stress, relax and have fun in the sun!
Tips & Resources
14 Outdoor Movie Night Ideas to Try This Summer
This summer, swap out your usual Netflix on the couch for something way more exciting—an outdoor movie night! Stock up on popcorn, invite some friends and set up a movie screen in the backyard. We've rounded up plenty of inspiration for your cinematic soirée, from decor ideas to irresistible snack options. The only thing you'll have to worry about: which movie will it be?
10 Ways to Bug-proof Your Home
While some people are frightened of bugs, others may be fascinated. But the one thing most people will agree on is that insects don't belong in the home.
Latest Featured Listings
$715,000
| | |
| --- | --- |
| 3 bedrooms | 2 bathrooms |
14 Coxwell Avenue
Greenwood-Coxwell – Toronto, ON / E5651425
$1,449,000
| | |
| --- | --- |
| 4 bedrooms | 3 bathrooms |
View more listings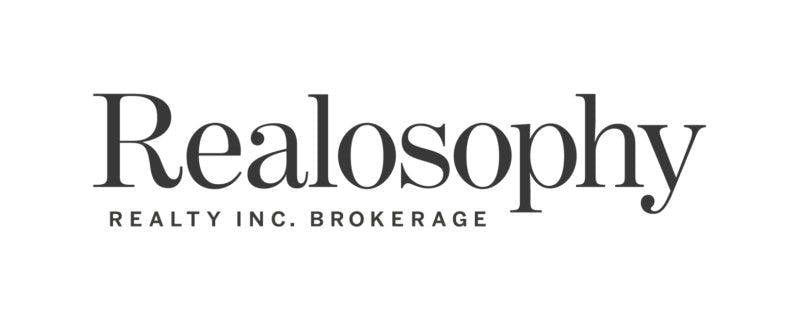 Copyright © 2022 Gus Papaioannou • Sales Representative
GUS PAPAIOANNOU 1152 Queen Street East Toronto, ON M4M 1L2 Canada
Unsubscribe
This is not intended to solicit properties currently listed for sale or individuals currently under contract with a brokerage. All information was current on Jul 15, 2022.

Powered by AvenueHQ
© 2022 AvenueHQ Technology Inc.