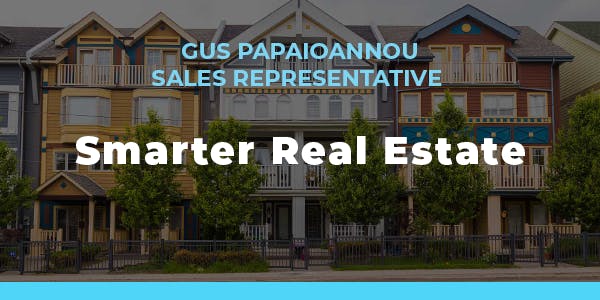 March 2020 Newsletter
Hello Friend

Welcome to my monthly newsletter. Below you will find the latest in real estate news and stats for the Toronto area as well as a short update about the current mood and happenings of the market. If you have any questions about market conditions in your community, want to know what your neighbour sold for, or have any other real estate related questions as always please message me or call me directly.

If you prefer not to receive these updates you can unsubscribe at the bottom of this email.
Hello March!
Reviewing GTA Condo stats for February. Prices are down 5.2% from Feb 2020. But condos are flying, bidding wars on most, plenty of demand. Reading just the headlines will make you think condo prices are falling. That is definitely not the case. Many of those 500-700Sq feet condos that were sitting on the market last summer and fall are getting lots of attention once again. 
Condo inventory was over 6200 units available back in the fall & is now down to just under 3500 at the time of this newsletter, a 47% drop. Hearing from plenty of first time buyers and investors. Some buyers trying to buy freeholds are now adjusting to look at condo townhomes because they are more affordable and the freehold market is even busier. 
We have .86 months (less than 1 month) of condo inventory before we sell out of all condos in the GTA. Last time condo inventory was this tight? You guessed it. April 2017. 
I don't see a slowdown coming for condos. I don't like to predict what will happen months from now but with Freehold prices on fire many more will turn to condos & condo townhomes if they get priced out of freeholds. Investors are back and everyday we are seeing more turn up. Unless the government puts in some sort of policy to cool the Toronto RE Market I can't see why condos won't continue to heat up for 2021.
The average price for a home in Toronto is now 1Million and GTA average is 1.1Million. So if you are a homeowner, congratulations your home is up 15% from the beginning of the pandemic. If you own a home in Durham, homes are up a staggering 36% from last year and is arguably the hottest RE Market in Ontario, maybe Canada right now.
Speaking of Freeholds (Detached, Semis & Row-houses) we have had a increase of 40% more listings this year than same time last year. That's big number. We all keep hearing that we need to build more, we need more houses, more supply. Well here it is, 4811 listings this Feb compared to 3619 last year Feb. but prices are up and actual inventory available is at record lows. Why? 
Demand is through the roof. I've never seen more, been contact by more or heard my colleagues, mortgage brokers all say they have seen a huge spike in first time homebuyers. With low rates, pandemic pushing people to get more space, working from home long term and FOMO – Fear Of Missing Out – first time buyers are coming into market in droves. 
The other buyer that's causing the demand is the Investor. With so many working from home and their incomes or jobs not being affected, not taking vacations this year, not spending on shopping, restaurants and entertainment like before many have hoarded cash and are now looking to invest in a second home, a condo, a duplex etc. or they have taken out lines of credits in their current homes (that have appreciated dramatically the last year) and using that to buy a investment property. We also have the usual buyers and sellers that upsize or downsize throughout the year, move because of work or schools or lifestyle choice. 
Put this all together along with cheap money and its the perfect storm for a crazy market. 
Where will this end? 
Nobody really knows, sometimes it very much feels it will not end well if we continue like this. Prices are getting to the point where its 9,10, 11 times average income which is not very sustainable longterm unless incomes increase and I suspect we won't see that anytime soon with us needing to recover from the pandemic. Yes, there are lots of people making great money and they can afford a 1Mill mortgage at a combined family income of $200K+ but how much more debt can we carry? At some point rates will rise in the coming years and thus so will monthly payments. Bank Of Canada announcement on March 10 was one that feels like it will fuel the market further by announcing they do not see a rate increase in the coming years, possibly even as far off as 2024! If price appreciation continues like this for the rest of the year Its very possible the government will step in and put some policy in place to curb this. 
As always feel free to message me with your questions or comments. Have agreat March!
Gus
Enhance Your Home's Curb Appeal
Your home's curb appeal makes a great first impression, especially to potential buyers. With Spring-time quickly approaching, now is the perfect time to make some improvements. Here are some simple tricks that are low-cost and low-maintenance, to help you get started.
Refresh The Front Door
Your home's front entry is the focal point of its curb appeal. Make a statement by painting your front door or upgrading those rusty door knobs for something more eye-catching. 
Light It Up
Outdoor lighting makes a huge impact on your home's curb appeal while also adding safety and security. You can install lighting fixtures to add as accent lighting, or perhaps illuminate a walking path in your front yard. Solar lights can be a great environmentally-friendly option!
Create A Garden
When creating a new garden, choose features that will frame your home rather than obscure it. Although opt for adding some bushy shrubs if you are looking to maintain some privacy. Include a mix of plant size, color, and texture and think about the time of year that they will blossom! You can also add some flower pots to create a more vibrant and inviting setting. Use bold, bright colours to create a big impact even if you don't have a lot of space.
Give Some TLC To Your Driveway
If your driveway is cracked or stained or has weeds sprouting from it, you can upgrade the curb appeal without doing a complete redo. First repair the cracks and stains (and kill the weeds), then dress it up by adding stones or power-washing the concrete. Establishing a crisp, clear shift between paved and unpaved surfaces can help to offset a driveway and enhance a landscape.
Tips & Resources
Ride A Virtual Roller Coaster
Forget the hour-long waits in line, these videos let you take virtual roller coaster rides from some of the best amusement parks including Disney World, Universal Studios, Cedar Point, and Six Flags (Puke bags not provided).
Latest Featured Listings
Sold
$949,000
| | | |
| --- | --- | --- |
| 3 bedrooms | 2 bathrooms | 1400-1599 sqft |
View more listings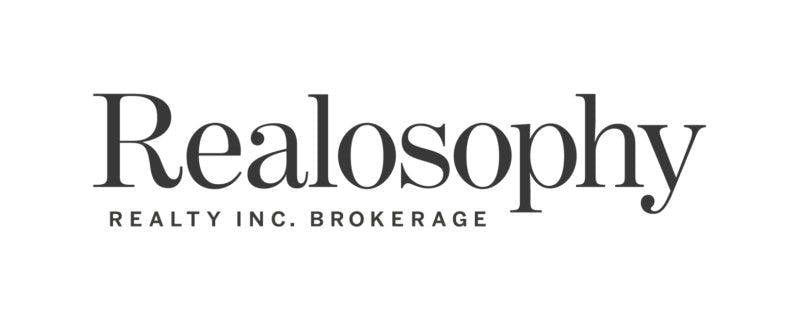 Copyright © 2021 Gus Papaioannou • Sales Representative
GUS PAPAIOANNOU 1152 Queen Street East Toronto, ON M4M 1L2 Canada
Unsubscribe
This is not intended to solicit properties currently listed for sale or individuals currently under contract with a brokerage. All information was current on Mar 15, 2021.

Powered by AvenueHQ
© 2021 AvenueHQ Technology Inc.