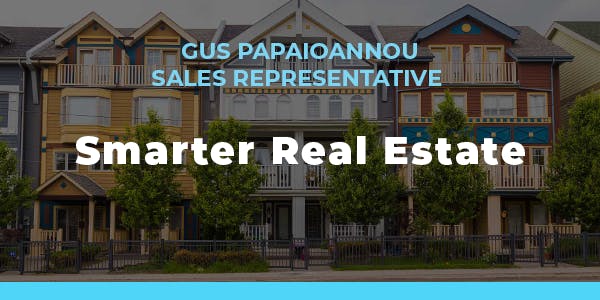 November newsletter
Hello Friend

Welcome to my newsletter. Here you will find the latest real estate news and stats for your area. If you would like more information about market conditions in your community, or have any other real estate related questions, please contact me. I would be happy to meet with you to see how I can help you out.
Home sales in the GTA hit the second highest level on record for the month of October. Inventory has shrunk again with even less options for buyers. We are down to just over 1 Month of inventory available for sale in Toronto and just .81 Months for all of the GTA. Meaning, we will sell out of all home types in a month or less if no other listings come on the market tomorrow in the entire GTA. We track Months Of Inventory (MOI) to understand how quickly or slow the market is moving at any given point. Anything under 4 Months is a sellers market and moving fast which causes price to accelerate, 5/6 months of inventory is a balanced market which causes prices to stay reasonably flat and anything over 6 months of inventory we usually see prices drop.

As you can see with only 1 month available to sell we are currently at warp speed. With so few homes to choose from its become frustrating for buyers, especially in the freehold market, condos have a bit more inventory but still very competitive depending on the areas.

The biggest change Ive seen on the ground in October is more investors have jumped in. 2021 has been a year we have seen investors drive the market more so than usual, last time we have seen this type of activity was back in late 2016 early 2017, shortly after the government put in place the Ontario Fair Housing Plan. The difference was earlier in 2021 it seemed a bit more balanced when it came to competition between primary home buyers that want to live in the home vs investors, wether it be mom and pop investors taking equity out of their homes to buy a second or even a third property or contractors/flippers and non resident investors. The last half of October however it seems everyone wants to buy a Pre- construction Condos, an investment home in Peterborough to rent out or a duplex in Riverdale. Im starting to feel a bit more like a Stock Broker than a Realtor.

So is there a silver lining for buyers looking to buy to live in wether its a first time homebuyer or someone looking to upsize/downsize?

In the short term I do not see any relief. Just to put things into perspective Inventory has to quadruple to just get us to a balanced market never mind thinking about prices coming down. Demand has to basically disappear and sellers that are currently on the fence need to start listing to get us more inventory. I don't see any of this happening in the next 6 months.

However, if rates continue to rise like they have this month, as some banks are forecasting 4-8 rate hikes in the next 2 years. We then could see investors take a break and demand calm. After all, the reason everyone wants to invest in Real Estate today is the gains and money is currently cheap. Nothing wrong with that as long as you do it in a smart way by crunching the numbers and understanding what your long terms plan and risk is.

Buying a secondary property at an interest rate of 2% can make the numbers look attractive. Buying the same property at 3.5% interest rate and all of a sudden the returns look a bit less attractive. If this happens and rates head north of 3% towards the end of 2022 I would expect more investors to stay on the sidelines and take away some of this recent demand, this in turn could lead to some inventory taking a bit longer to sell and we could hit MOI of 2 or even 3 months towards the end of next year.

Important to note, this will not cause prices to fall as its still a sellers market with 2-4 months of inventory but it could at least remove the aggressiveness we are seeing from buyers today which is causing the unsustainable 25% appreciation of prices year over year.

All charts available at Realosophy.com

As always if you have any questions feel free to message me. #torontorealestate #toronto #torontohomes
Easy Ways to Make Your Home More Cozy
You may not know how to pronounce it, but chances are you've felt "hygge" before. Explaining what it means is tricky, since there's no direct translation for the Danish word. But, really, it's more of a feeling anyway. It loosely translates to "coziness" or "comfort" – think of that feeling you get from snuggling under the blanket with a bowl of homemade soup on a cold day.
Hygge is more than just an excuse to hibernate or redecorate – it's a way to feel happier during otherwise dark and cold months. Here are some easy ways to bring a little hygge into your home!
Incorporate natural elements
Creating that cozy vibe doesn't need to be expensive – it also doesn't require a furniture shopping spree! Sometimes all it takes is incorporating aspects of nature around your home.
Try including plants to open and liven a room. Can't keep plants alive? Add natural materials like leather, stone, and wood to your space. Talk about cozy!
Play around with texture
It's true what they say: you can never have enough blankets and pillows! It's amazing how much a well-placed throw blanket or fluffy pillow can add to the look and feel of your home.
Texture is an important part of hygge, because it's a psychological component to the sense of touch. Seeing the texture of a knitted blanket can make you feel that sense of coziness, even from across the room!
Embrace books
When you picture a cozy night in, chances are the image of snuggling up in a blanket with a good book comes to mind. So why not fill a shelf with some of your favorites?
We can all agree that books have a special way of making a space feel more welcoming and lived in – this simple addition is very hygge!
Tips & Resources
13 Winter Decorating Ideas
When Old Man Winter is howling outside, it's time to add a dose of cheer to your home. Luckily, it's easy to decorate for winter. The key is to use natural elements, touches of greenery, a bit of shine, and the soothing hue of winter white.
The Stress-Free Holiday Party Plan
Want to host a holiday party everyone will remember, but without the stressful party prep you'll want to soon forget? Let our step-by-step plan be your guide.
20 Meals to Warm You Up on Cold Winter Nights
Okay, so the worst has happened: It's cold outside, AND you're hungry. You love a good turkey sandwich as much as the next person, but you're craving something warm and comforting. Allow this guide to be your answer to cozy winter dinners.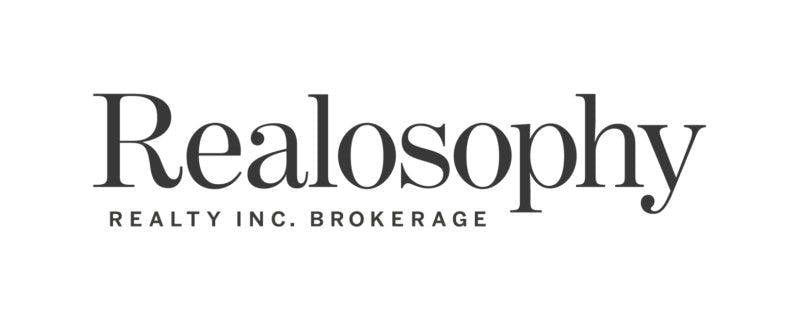 Copyright © 2021 Gus Papaioannou • Sales Representative
GUS PAPAIOANNOU 1152 Queen Street East Toronto, ON M4M 1L2 Canada
Unsubscribe
This is not intended to solicit properties currently listed for sale or individuals currently under contract with a brokerage. All information was current on Nov 15, 2021.

Powered by AvenueHQ
© 2021 AvenueHQ Technology Inc.