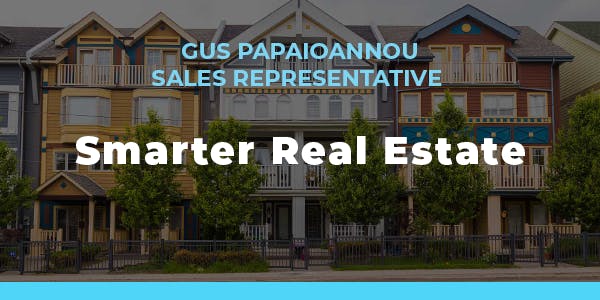 June newsletter
Hello Friend

Welcome to my monthly newsletter. Below you will find the latest in real estate news and stats for the Toronto area as well as a short update about the current mood and happenings of the market. If you have any questions about market conditions in your community, want to know what your neighbour sold for, or have any other real estate related questions as always please message me or call me directly.

If you prefer not to receive these updates you can unsubscribe at the bottom of this email.
June 2021 Newsletter 
Market is slowing but prices are at all time high! HUH!?
What the heck is happening & what are my options as a buyer & seller? 
On the ground activity takes a while to show up in the numbers. We are seeing less buyers than Feb/March, more homes re-listing as they do not receive offers on offer night & less bidding wars.
So prices are falling, right?!?
Nope, unfortunately for buyers prices are not falling. They are up again this month but If anything we are starting to see them plateau. The average selling price across all home types was up by 28.4 per cent year-over-year, reaching a record $1,108,453. But, on a seasonally adjusted basis, the average price increased only by 1.1 per cent between April and May 2021. So as you can see the last couple months have been flat.
Overall 11,951 sales were reported in May 2021, more than double what sold in a very slow May 2020 when the market had stalled because of covid. 
Why aren't prices falling?!
Inventory is still very low. It has increased a bit since last month when it was under 1 Month. We have 1.3M currently available. Meaning if no other homes listed for sale tomorrow we would sell out of all homes in T.O. In roughly 5 wks at this rate.
A balanced market has 4-5 months of inventory, a market where prices start to fall has 6+ months of inventory. We have not seen 6+ M of inventory in T.O. Since 2009.
So what does this all mean?
Prices are at a all time high. Many buyers especially 1st time home buyers are frustrated & I don't blame them. Many have given up. Some paused. Other chosen to relocate. Still, we see buyer demand strong because of the pent up demand from covid and since inventory is low the current trends should continue for this year and I do not anticipate values to drop. I do see them flattening out and staying stable for 2021. 
If you decide to buy now, buy what you can afford, be patient & plan to hold for a minimum of 5 years in that home. By holding if a downturn happens in the next couple years & you can afford to pay the mortgage you will most likely gain any equity lost after 5 years.
If you sell in 5yrs you have built equity and can afford your next move(taxes,fees,etc). 
Another suggestion is to buy a home that's smaller than you need but has the potential to expand.A 2 bed semi on a long lot, in 5 years, take equity out & build back to make it 3 or 4 bedroom.
If you are planning on selling, assess what your next move is, are you upsizing, downsizing, moving out of the GTA? Discuss what you should do first, sell first or buy first and the pros and cons before proceeding. 
With this much money at stake, do not let the market rush you or buy/sell out of FOMO. Do your research, weigh the pros & cons, decide what you are willing to sacrifice & what your must have's are based on your lifestyle & then make the best choice for you & your family. 
Interesting Articles
Toronto housing market cools down in May as exhausted buyers take a break
https://www.theglobeandmail.com/business/article-toronto-housing-market-cools-down-in-may-as-exhausted-buyers-take-a/
NDP housing critic motions for speculation and vacancy tax
https://nowtoronto.com/lifestyle/real-estate/ontario-ndp-to-table-motion-on-speculation-tax-in-toronto-real-estate
How To Stage Your Home: Summertime Edition
Summer is easily the most popular time of the year to sell your home. Get ahead of the curve with my summer home-staging tips. Home staging gives you an edge by increasing the perceived value and making it feel more welcoming. It also creates an emotional connection that gives buyers the confidence to put in an offer.
Follow these easy home staging tips for the summer to help your home sell faster and for more money during the most competitive time of year. Want some help with this? Get in touch!
Let The Light In
Light is an important factor when selling a home. It makes the space feel larger, more open, and all-around more appealing. This is especially true during the summer when everyone wants to be out in the sun and enjoying outdoor space. Cut back or trim any trees or plants that are blocking light from the windows. Use light-coloured and lightweight window treatments, and install artificial light in any dark rooms or corners where needed.
Add Colour To Your Curb Appeal
Summer is full of bright, vivid colours that capture the spirit of the season. Take advantage of this by incorporating some new, colorful flowers into your landscaping to spruce up your curb appeal. Not in the mood for digging out the garden? Purchase some pots and fill them with flowers instead. The area around the front door especially benefits from some beautiful flowers to create a great first impression!
Showcase The Outdoor Living
If there is outdoor space, make sure you highlight it. Even if it's a small balcony or patio, excite buyers with the idea of spending their summer out there by staging it with a table and chairs and/or comfortable seating area. Use neutral furniture with colourful accents such as throw pillows and an area rug. If you have a dining area, set it with some pretty plates and a centerpiece. You want buyers to imagine themselves living in your home –it's feelings that sell houses!
Keep It Cool
Summer brings warm temperatures and in some areas, and it can get uncomfortably hot, especially for buyers who are touring around lots of homes. Make sure your A/C is set to a comfortable temperature and offer some shade in the outdoor areas so they aren't rushing to come back inside without getting a chance to appreciate all that your home has to offer. Turn on the ceiling fans and open windows, as well, to keep the area circulating.
Tips & Resources
Virtual Northern Lights Experience
Join local Norwegian guides who will lead us on a tour and experience of the Northern Lights, including a tour of the northern region of many Scandinavian countries.
Toronto Regional Real Estate Board
GTA REALTORS® RELEASE MAY STATS
Residential transactions reported through TRREB's MLS® System remained high in May 2021, but fell short of the 2016 record and were below this year's March peak. Despite a slight ebb in sales over the last two months, market conditions remained tight enough to push the average selling price to an all-time record in May.
Greater Toronto Area REALTORS® reported 11,951 sales in May 2021 – more than double the result from May 2020, the second full month of the pandemic. May 2021 sales were below the May 2016 record of 12,789 but remained well above the average May sales of 10,336 for the 2010 through 2019 period. Often, May is the strongest sales month in any given year; however, 2021 results bucked this trend, with May sales below the 15,646 deals reported in March.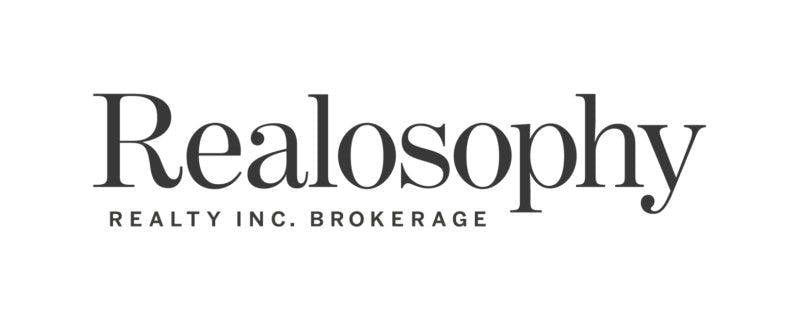 Copyright © 2021 Gus Papaioannou • Sales Representative
GUS PAPAIOANNOU 1152 Queen Street East Toronto, ON M4M 1L2 Canada
Unsubscribe
This is not intended to solicit properties currently listed for sale or individuals currently under contract with a brokerage. All information was current on Jun 15, 2021.

Powered by AvenueHQ
© 2021 AvenueHQ Technology Inc.