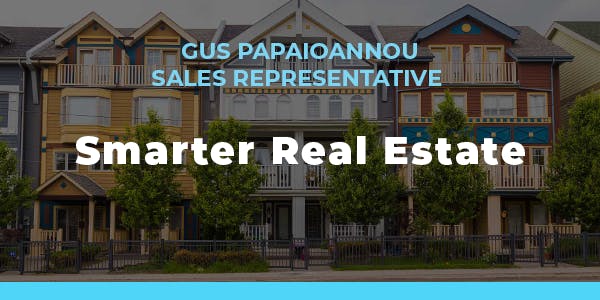 HOW TO AVOID OVERPAYING FOR YOUR NEXT HOME
Hello Friend

Welcome to my newsletter. Here you will find the latest real estate news and stats for your area. If you would like more information about market conditions in your community, or have any other real estate related questions, please contact me. I would be happy to meet with you to see how I can help you out.
Every time I meet with a new buyer lately one of the main concerns I hear (understandably) is how to avoid overpaying for their next home.
I thought it would be helpful to breakdown a solution to help avoid this problem.
Before you bid on your next home your realtor should create a detailed Comparative Market Analysis (CMA). The goal of a CMA is to understand the homes true value before you decide to buy it, this is especially important when homes are priced low on purpose to create a multiple offer situation. List price in the GTA is just that, a list price — it doesn't always reflect true value.
Street location is a very important consideration: Is the property beside a commercial building? Is it on a quiet residential crescent? Does it call a busy main or through street home? All of these factors affect value to some extent.
Finally, being able to read the market temperature at the moment of purchase for a particular neighbourhood is also important when it comes to making sure the home you buy is worth what you pay for it and not less.
This is incredibly relevant when it comes to financing, as it's possible that if an appraiser discovers a home is not worth what a buyer paid for it they may only provide a loan up to the appraised value. Meaning, if you pay $1,100,000 for a home and an appraiser values the home at 1,050,000, you're on the hook to come up with the other $50,000 to close.
As you can probably see, this reality can become problematic in a market where multiple offers on homes are the norm and homes are consistently underpriced by sellers/realtors to create said multiple offers in an effort to achieve sky-high sales price.
So, how do you avoid overpaying on a home that's priced under market value and that you will most likely be in a bidding war to win?
Answer : A very good CMA.
Most CMA's take between 45 and 90 min to put together depending on home, area, and available comps. Condos are a bit easier to prepare a CMA for while freehold homes take longer because the differences between individual homes are usually greater than those found when comparing 800 sq ft two bedroom condos in the same building.
The repetition of this excersize takes patience, a must for understanding of a neighbourhood and home type. Also understanding different price points ($500K vs $4M for example) can be tricky. And, again, having an accurate read of the current market temperature in a particular neighbourhood is vital.
There are a few different ways to put together a CMA — and details do matter. It shouldn't just be looking up the last sale close by. Researching at least two to four similar homes is always best practice.
I like to break down each comparable home by the following attributes, much like a appraiser for a bank does:
Home Location/Neighbourhood
If it's a Condo, look at similar sold units in the same building or sister building by the same builder. Sometimes different buildings are not great comparables as the building's maintenance fees, amenities, age, and reserve fund may all be different and thus affect value. For freeholds, school catchment can sometimes play a role as well.
Type of Home
Is it a condo, a townhome, a detached house? Is it a bungalow or a two-story home? Lot size is also important on freeholds (particularly the width of the lot). For condos, square feet, view(s), layout and floor location (think: a corner unit/penthouse vs rest of building), and room sizes are all important factors in evaluation.
Parking and Outdoor Space
Does the property come with parking? Is a driveway private or shared? Is there a garage, and if so, is it built in or detached, double or single? What are the sizes of both the back and front yards, what's the quality of landscaping, is there a pool?
Updates
How updated the home is and what its overall condition is are very important considerations. I've seen homes with renovations that are so poorly done many of the items need to be addressed again. Compare this to a home that has been lived in for 35 years but is in impeccable condition? To me that's nearly a wash. If a condo, the age of mechanics such as the roof, the HVAC system, electrical, plumbing, and the condition of the windows all play a role in evaluation. These last items are ones I find not enough buyers pay attention to.
Next is finding the most recent comparable home sales nearby and noting the difference in each by + or – dollars.
Example: A new roof on a average home is $7K, and new windows on a bungalow approximately $20k. Laneway access homes in Riverdale usually sell more than a comparable home with no laneway. The point is, none of this is an exact science.
A home may seem to be worth $1.1M based on recent sales and all the attributes mentioned. But we also have to take into consideration the market in that particular neighbourhood — is it speeding up or slowing down? We need to better understand on a micro level how competitive, or perhaps uncompetitive, the area is on offer day.
This is where all the aforementioned legwork, experience, and data plays a role. Your agent should be finding out how many offers the last few nearby properties that sold received. Are showings on other nearby listings up or down? If a recent sale received nine offers, that could mean eight other buyers lost out and might still be looking to buy a similar home in the neighbourhood. At least some of these buyers may offer on the next available property, which means it's highly possible that if the home you are offering on gets six offers (including yours) it may very well sell for above its CMA value.
This does not mean you should pay that higher price for the home, but it does mean you should prepare yourself mentally and emotionally for what's to come.
As a buyer in a competitive market it helps you rationalize and weigh the pros, cons, and risks of deciding to pay more for a property (or deciding not to) and how best to proceed. Maybe it is worth it to you to pay more than a home's current value because it has certain aspects that you, as an individual buyer, value above others.
For example, I once had a couple who wanted to buy a home on the same street as their parents. The market was super competitive, but they were comfortable paying a premium (+2-3% above the home's actual value) because they could afford it. They also had the funds available to cover any appraisal shortfall and time was more important to them than waiting another 6-12 months for another house on the street to come up.
Others will be patient and wait it out, and that's okay too. Home buying isn't always a quick process, it takes time to find the perfect property for every buyer. Once a buyer learns to focus on controlling only what they can, their stress levels will go down. If someone else pays 10% above value on a home, so be it — at least you didn't overpay.
The most important takeaway is that using data, experience, and a discernible eye to understand a home's true value will go a long way in ensuring you don't overpay — hot market or not.
As always please send me your comments or questions. Enjoy the rest of Summer!
Is it time to renovate your home?
Have you been debating if it's time for a home renovation or if you should keep things as they are? Not only will a freshly renovated home increase your ROI when you decide to sell, but it's a surefire way of making you feel happier at home. Here are some tell-tale signs a home renovation might be next on your to-do list.
Visible Signs of Deterioration 
Chipped paint? Creaky floors? Drafty windows? Minor signs of wear and tear can seem trivial, but when you combine a couple of these bothersome issues together, your home can start to feel surprisingly outdated. Rather than isolating these repair tasks, you might find a home renovation to be a more efficient use of your time and money.
Outdated features
Maybe it's the 30-year-old brass fixtures in the bathroom, or perhaps it's the avocado countertops in the kitchen. What was once a popular design in the 1990s can feel very outdated in 2021. Going for a more modern aesthetic can make you feel happier in your home and also help retain (or maybe even boost) your property value!
Feeling cramped
Do you have a tight kitchen that restricts your movement and leaves you isolated from the rest of your home? Sometimes, we've simply outgrown our homes and it's time to move. But other times, you can make an old place feel new with some structural changes. Removing walls and exploring an open-concept room could be the solution!
You plan to stay in your home
It's worth investing and refreshing your space if you plan to stay in your home for many years to come. Start with updating one room at a time so you can transform your home into exactly how you want it!
Latest Featured Listings
Sold
94 Porterfield Road West Humber-Clairville – Toronto, ON / W5320850
$1,134,999
| | |
| --- | --- |
| 3+2 bedrooms | 2 bathrooms |
View more listings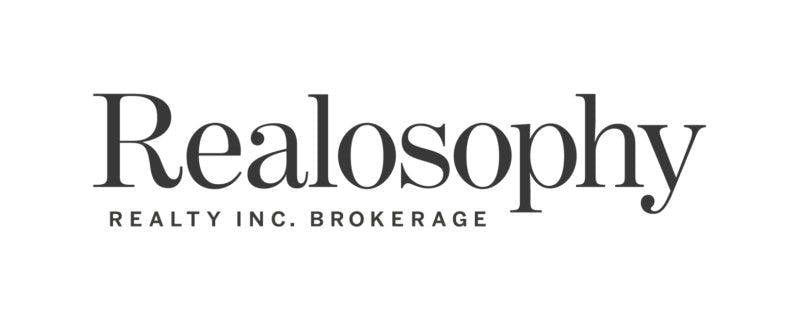 Copyright © 2021 Gus Papaioannou • Sales Representative
GUS PAPAIOANNOU 1152 Queen Street East Toronto, ON M4M 1L2 Canada
Unsubscribe
This is not intended to solicit properties currently listed for sale or individuals currently under contract with a brokerage. All information was current on Aug 16, 2021.

Powered by AvenueHQ
© 2021 AvenueHQ Technology Inc.