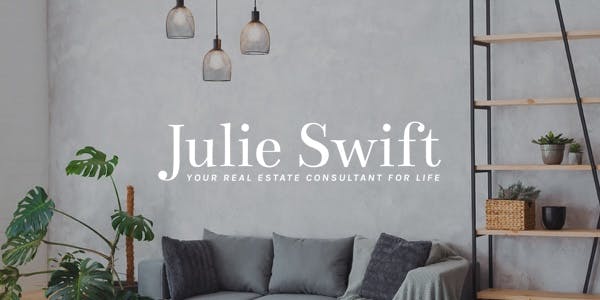 March newsletter
Hello Friend

Welcome to my newsletter. Here you will find the latest real estate news and stats for your area. If you would like more information about market conditions in your community, or have any other real estate related questions, please contact me. I would be happy to meet with you to see how I can help you out.
3 Tips for Quicker Spring Cleaning
With the first day of Spring just over the horizon, it's time for—you guessed it—spring cleaning! Whether you love or hate this annual chore, here are the top tips for getting it done in record time.
Make a Plan
A surefire way to speed things up is to start with a proper plan. Create a checklist so that you a) know when each thing is done, b) can plan the work around your schedule, and c) get the satisfaction of checking things off.
Declutter First
Some people like to declutter as they go, but it's best to get this done first. If there's less in your home, there's less to clean.
Set Yourself Up for Success
Use spring cleaning as a time to set cleaning habits for the year ahead. Use your spring cleaning plan or checklist to define quick tasks you can complete regularly throughout the year and lessen the workload for next year's spring clean.
Latest Featured Listings
Just Listed
423277 Sidney North-East / 423277
$724,900
| | | |
| --- | --- | --- |
| 4 Bedrooms | 2 Bathrooms | 2,063 Sq Ft |
Sold
$499,000
| | | |
| --- | --- | --- |
| 2 Bedrooms | 2 Bathrooms | 1,339 Sq Ft |
View more listings
Victoria Real Estate Board
Victoria real estate market shakes off winter doldrums
A total of 563 properties sold in the Victoria Real Estate Board region this February, 33.7 per cent more than the 421 properties sold in February 2019 and 37 per cent more than in January 2020. Sales of condominiums were up 35.7 per cent from February 2019 with 175 units sold. Sales of single family
homes increased 23.7 per cent from January 2020 with 271 sold.
"February brought the bloom of an early spring market," says Victoria Real Estate Board President Sandi-Jo Ayers. "Sales numbers are up substantially from last year, which in part indicates that our spring market may have arrived a bit earlier than a lot of our local blossoms. Additionally, we need to consider that last year's sales activity was quite weak until April and May. Despite a thirty plus percent increase in total sales over last year, our ten-year average for total sales in February is 537, so we are within less than five per cent of our long-term average for the month."
Victoria
There are 1062 homes for sale right now, with an average list price of $998,671.
$439,500
| | | |
| --- | --- | --- |
| 2 Bedrooms | 1 Bathrooms | 964 Sq Ft |
$439,900
| | | |
| --- | --- | --- |
| 1 Bedrooms | 1 Bathrooms | 639 Sq Ft |
$339,900
| | |
| --- | --- |
| 1 Bathrooms | 297 Sq Ft |
View more listings

Copyright © 2020 Julie Swift
Julie Swift 7708 Hillside Avenue Victoria, BC V8T 1Z6 Canada
Unsubscribe
This is not intended to solicit properties currently listed for sale or individuals currently under contract with a brokerage. All information was current on Mar 16, 2020.



Powered by AvenueHQ
© 2020 AvenueHQ Technology Inc.