Oct 23, 2019
Reasons to Consider After-Tax Contributions to a 401(k)
The 401(k) has evolved over the past few decades, offering flexibility in the way American workers can save for retirement. More companies are offering their workers more than one option on how to use these accounts, and …
Kiplinger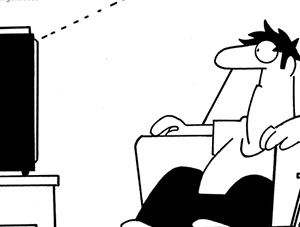 "The new Tax Reform plan is simple and efficient. Toss all your money into the air, whatever lands in your pocket, you get to keep."


Copyright © Randy Glasbergen
Trivia
How many years after the total assets of America's mutual funds hit $1 billion did it take for them to reach $1 Trillion?
See the answer below.
What Year Was It?
Cuban Missile Crisis
In a televised speech of extraordinary gravity, President John F. Kennedy announces that U.S. spy planes have discovered Soviet missile bases in Cuba.
The day was Oct 22. What year was it?
Quote of the Week
"Managing and navigating through a financial crisis is no fun at all."
Howard Schultz
Trivia Answer
How many years after the total assets of America's mutual funds hit $1 billion did it take for them to reach $1 Trillion?
Answer: 45 years
SUBSCRIBE TO OUR NEWSLETTER
NEWSLETTER ARCHIVES