Mar 25, 2020
Your Money And Coronavirus: A Financial Protection Guide
As layoffs spread and businesses shut down, many Americans face sudden and severe financial challenges. While the pain is widespread, so too are the relief efforts. This Forbes guide aims to cut through the confusion and help …
Forbes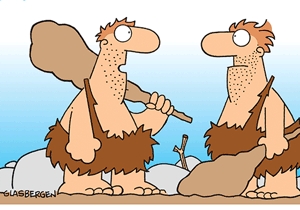 "I have 40% of my portfolio invested in fire. I think it's the technology of the future."


Copyright © Randy Glasbergen
Trivia
On the reverse side of the 2001 one dollar bill, above the pyramid, is the Latin phrase "annuit coeptis". What does this mean?
See the answer below.
What Year Was It?
Triangle Shirtwaist Fire in New York City
In one of the darkest moments of America's industrial history, the Triangle Shirtwaist Company factory in New York City burns down, killing 145 workers.
The day was Mar 25. What year was it?
Quote of the Week
"How many millionaires do you know who have become wealthy by investing in savings accounts? I rest my case."
Robert G. Allen
Trivia Answer
On the reverse side of the 2001 one dollar bill, above the pyramid, is the Latin phrase "annuit coeptis". What does this mean?
Answer: God has favored our undertaking
SUBSCRIBE TO OUR NEWSLETTER
NEWSLETTER ARCHIVES